I'am looking for companies to add to our long list of success stories
I believe that the best way to grow our business is to focus on growing our clients' businesses. I succeed via word of mouth, and my clients are our best salespeople. In fact, many of them kindly offer to speak to our prospects.
PPC Management Services Offered for –
Google Ads (AdWords), Bing Ads, Quora Ads, Amazon Ads
Facebook Ads, Instagram Ads, Twitter Ads
LinkedIn Ads, Reddit Ads, SnapChat Ads
Sales Funnel / Leads Funnel
Why Choose Us?
Google Adwords Certified PPC Experts
We have highly qualified, experienced & Certified PPC Experts
Dedicated PPC Manager
Our dedicated ppc manager monitor and update campaing aggressively to achieve desire objective.
Transparent
We will provide project management data report, so you know exactly what's been happening, when it happened, and who did it.
Measurable Results
We thrive on success, and you want results. We will not take on a project if we can't measure success.
Outstanding Support
We provide 24X7 support via Email, Chat & Phone
Our Working Domains:
Startups
eCommerce
Medical Tourism
Travels / Holidays
Education Universities
Coaching Institute
Hospitals
Pharma Business
Real Estate
Technical Support
Hotels & Restaurant
Air Ticketing
Hospitals / clinics
Immigration
Contact me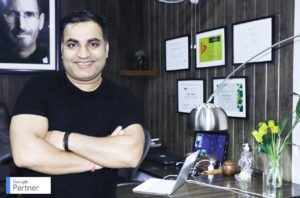 Why wait? Contact us now. or you may call me – 09915337448