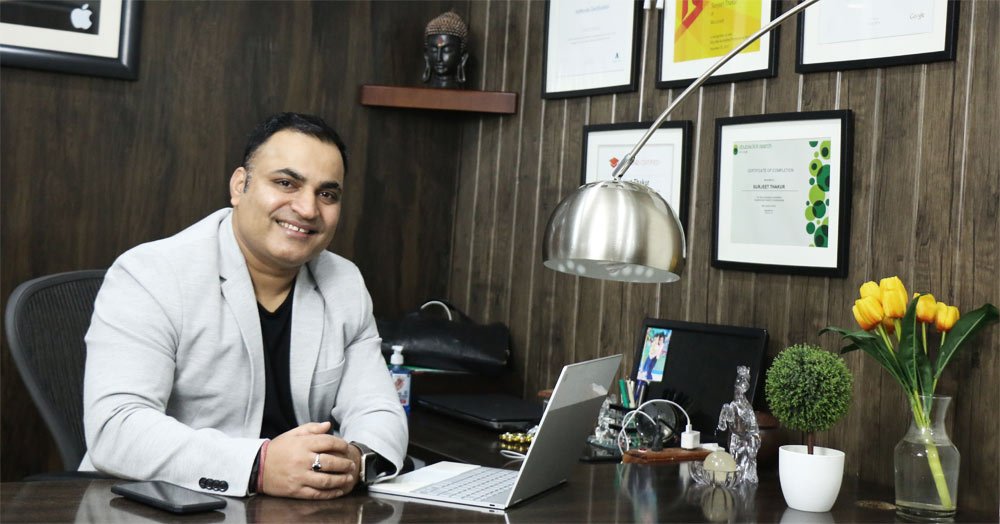 PPC / Google Ads Expert Specialist
Dear friends,
I am Surjeet Thakur Google Ads Expert Specialist / (Certified Google Partner) PPC Expert in India, Having 15+ year experience of Google Ads, Search Ads, PLA Ads, Ads Re-targeting, Display ads, Shopping ads, Tag Manager) Already Working with more then 2250+ big brand companies & Startups.
I have managed over $10 Million in Google Ad Spend and generated millions of revenue of Clients. So don't worry! your business in a experienced hand.
Why Choose Me:
After running thousands of experiments I have even found several inconsistencies in Google's best practices & Strategy, which Save your Money and Time.
The biggest hacks on Google ads is Campaign Ad Structure and strategy.
My services covers all the Major business categories and locations – Travels, Education, Music, Tech Support, Airline Ticketing Calls, Shopping eCommerce, Hotels, Medical Tourism, Hospital / clinics, Real Estate, Taxi/cab and other local business.
Locations:  USA, Canada, Uk, Australia Singapore and India (Delhi, Mumbai, Bangalore, Chandigarh, Gurgoan, Jaipur) etc
If you're looking for a Best PPC advertising services expert that will drive results, Surjeet Thakur is here for you.
Whatsapp chat

or Call for Services: 9915337448
I do provide best Google Ads Setup and Management Services in India to Each client develops a relationship with me for customized solution focusing on specific goals and objectives ensuring maximized results and return-on-investment.
My expertise in PPC advertising and industry knowledge enables my clients to consistently achieve their goals. I have a solid background in managing numerous online campaigns and spent advertising budget worth over $10M.


I do promote campaigns to optimize brand recognition, revenue and retention. Additionally I have strong comprehension of web usability, persona development, landing page testing, website design, quantitative skills and ROI analysis.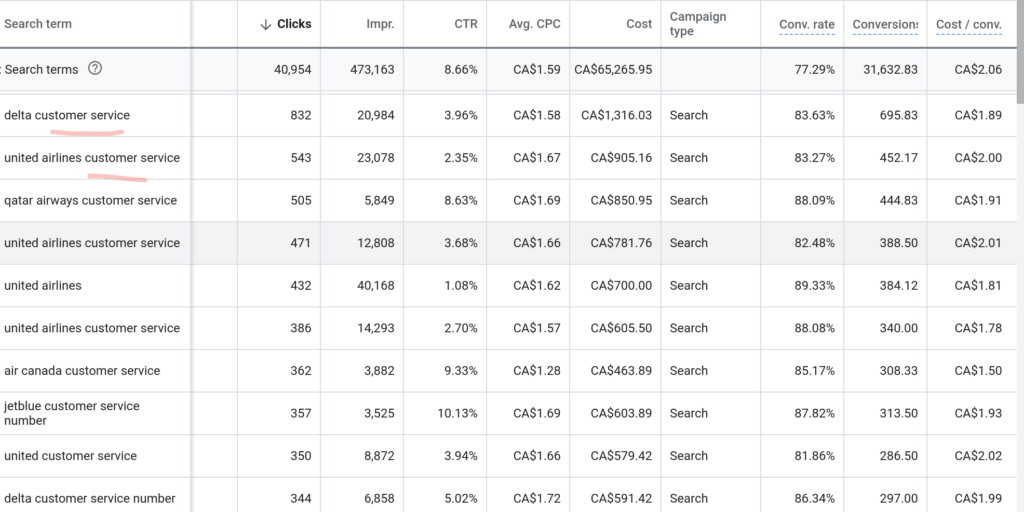 Top Best PPC Expert in India – Looking for an expert PPC agency (Consultant, Expert, Manager, Firm, Company) to manage your accounts? Picking one isn't easy. There are dozens, if not hundreds of self-proclaimed "PPC experts" out there—how do you choose who to trust with your money?
OR –  If you're thinking of setting up your own Google Ads account, don't. There's a reason PPC professionals charge a fee for management.
It takes an expert PPC analyst to review every potential facet of your account, looking for ways to improve on the copy and the landing page.
Rule #1 : Copywriting / Ads Copy
Before a Visitor Comes to Your Website
Rule #2: CRO/ Landing Page
When a Visitor is on your Website
Rule #3: Growth Hacking/ Re-Marketing
Once a person leaves your website
What I can do for your business?
I help you manage your Google Ads campaign more efficiently and effectively. I help you gain market share by leveraging our expertise. I can amplify your online marketing needs and help you reach your potential customers and business objectives.
PPC Results ≠ Google Ads ≠ Optimization
I would like to work with these products categories:
eCommerce Startups/ Shopify stores
Air Ticketing Calls / Flight booking/ Holidays Packages
Tech Support business / calls
Real estates / Hotels
Education startups
Others Business
Whatsapp chat

or Call for Services: 9915337448
About PPC Services:
Pay Per Click (PPC) is a method of Internet advertising in which an advertiser needs to pay the host website if the advertisement is clicked by a visitor.
ads sample – 01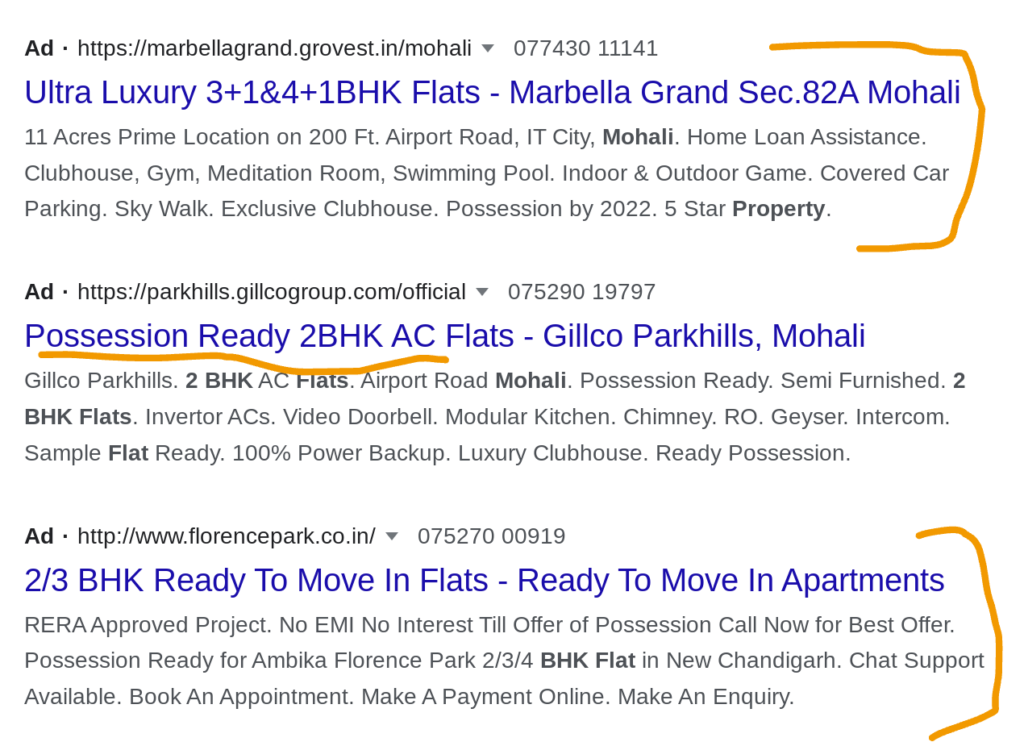 ads sample – 02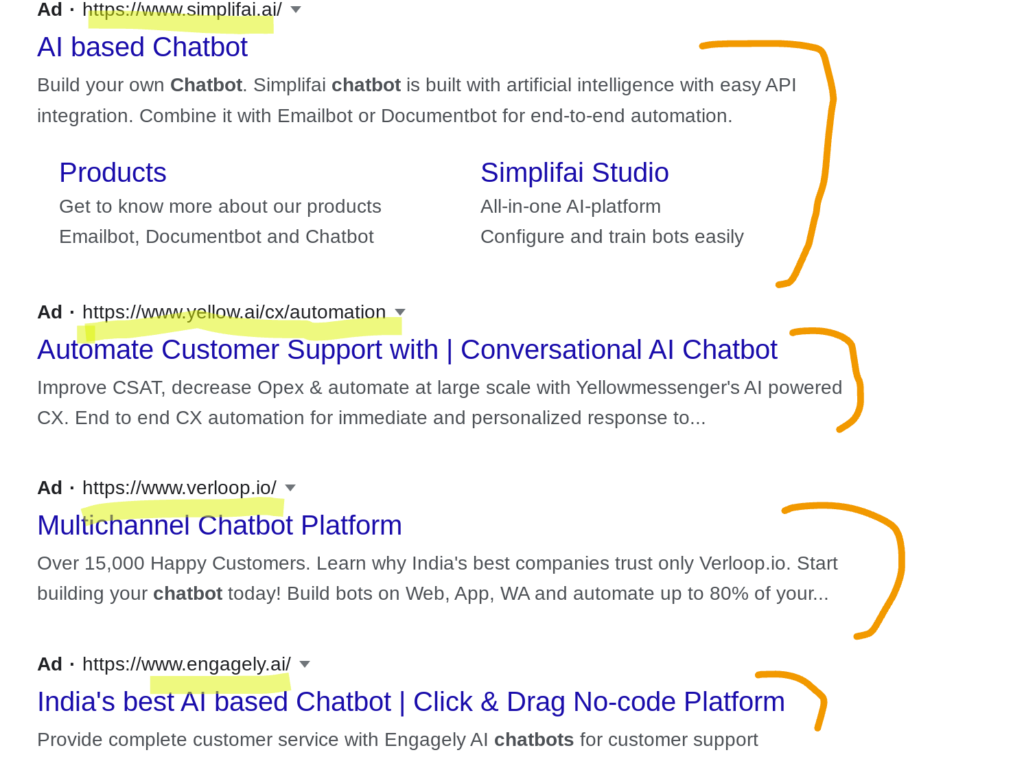 ads sample – 03
ads sample – 04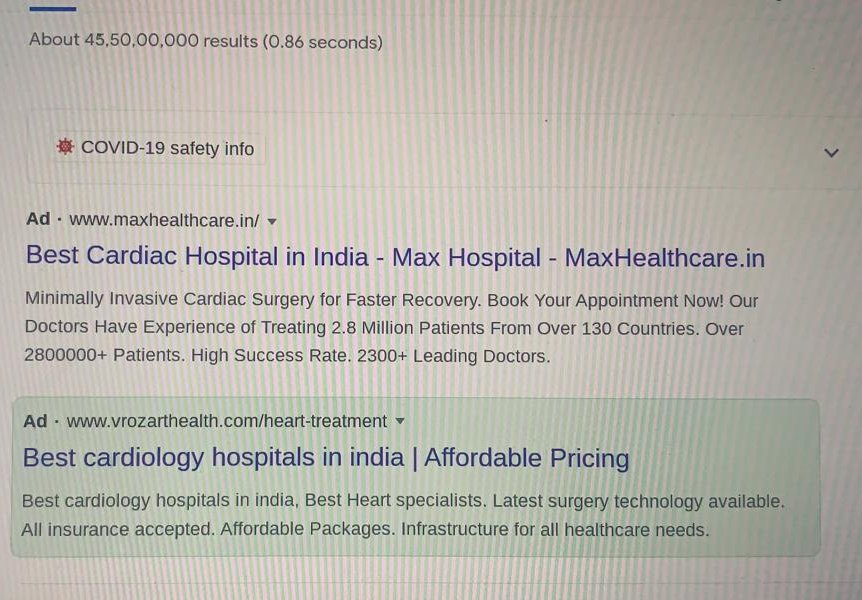 Most advertisers target on keyword phrases that help them in doing well in the search result pages.
Google Ads Account Structure 
A PPC expert can establish links to promote the products and services of your website.
Our PPC Process:
First We start with PPC Audit Analyzes…
Audit services 100% free
Campaign Settings: Audience , Networks, Enhanced Campaigns, Ad Rotation, Ad Extensions
Adgroups: Ad Split Testing, Click-through Rate, Extended Headlines, Display URL's
Keywords: Quality Score, Match Types, Negative Keywords, Competitor Keywords
Reports
Our PPC managers are experts in designing efficient Ads that can enhance your web traffic. As you hire PPC manager from us, you can reap the full benefits of their expertise. Our PPC manager can launch a successful Google Adwords campaign for you.
Pay Per Click Strategy and Optimization
We take a technical, holistic approach to identify anything that may be hurting your traffic or rankings
1) Competitor & Keyword Research
By analyzing your competition and analyzing the keywords they are optimizing for, we can create informed SEM strategies that leverage your strengths, advance your position in search results, and identify opportunities for revenue.
2) Predictive Modeling
We use predictive modeling based on past keyword and portfolio performance to estimate key metrics—numbers of clicks, CPC, and revenue of each keyword– and deliver critical information needed to make informed decisions about every campaign.
3) A/B Multivariate Testing
we do a/b  testing to the fastest and with the best measurable results.
4) Campaign Management
Our hands-on marketing experts will develop and manage your Internet marketing campaigns to ensure that you are getting benchmark results, adjusting your strategies based on quantifiable data, and getting the most out of your investment.
Now you Can Hire PPC Manager / Expert

We are proud to declare ourselves as a dedicated & exclusive PPC management company. PPCChamp consists of in-house & certified team of PPC experts.
Our Offered Services are:
Landing Page Design/Development – Lead Funnel / Sale Funnel Page

Website Designing (Beautiful/Fast, SEO and Conversion friendly )
Google Ads Setup And Management – Advanced Level
CRO services – Best ROI
Analytics Reporting
 Why should you hire PPC expert from us?
With our expert knowledge in PPC management, our primary goal is to generate sales and income for our clients at affordable rates.
We divert optimized traffic to your website.
By partnering with us, we ensure the client gets quick support.
Clients can resolve all the issues by directly contacting the concerned PPC expert.
We manage and report to the clients on a regular basis.
We have 24 x 7 x 365 PPC Managers support
Here are 15 questions you must ask  PPC expert you're considering:
Are you up to date with Google's latest algorithms and updates?
How involved will I be in the project
Are you certified from Google
How many accounts you handle
For How many Year you are doing Adword
How many hour you will spend of my account
What kind of reports you will be giving to me.
How would you describe your approach PPC?
Does my website need redesigning or is my site good enough to rank/sell well?
How will you report your progress?
What are you charging me and why?
 Who will be managing my campaign?
What tools will you be using and will they require extra charges?
Our Services Agreements
— 100% Flexible Service Agreement with Month-to-Month Service.
It only makes sense for you to continue with us for a long as we help you achieve your goals, see more profit, and expand your market share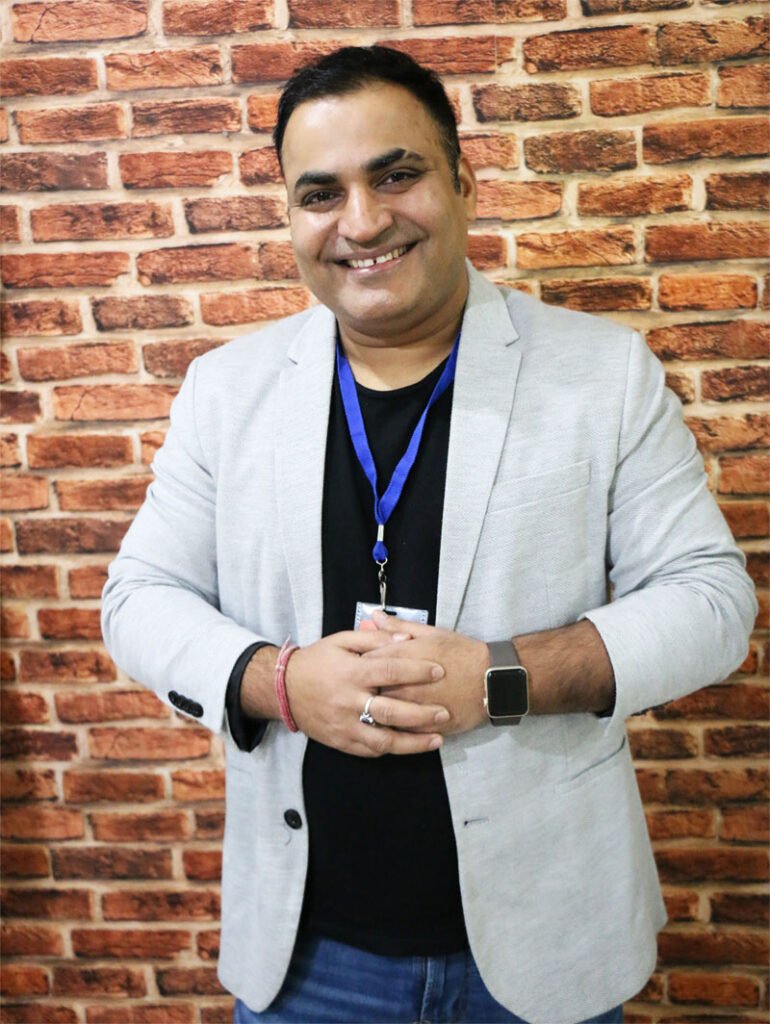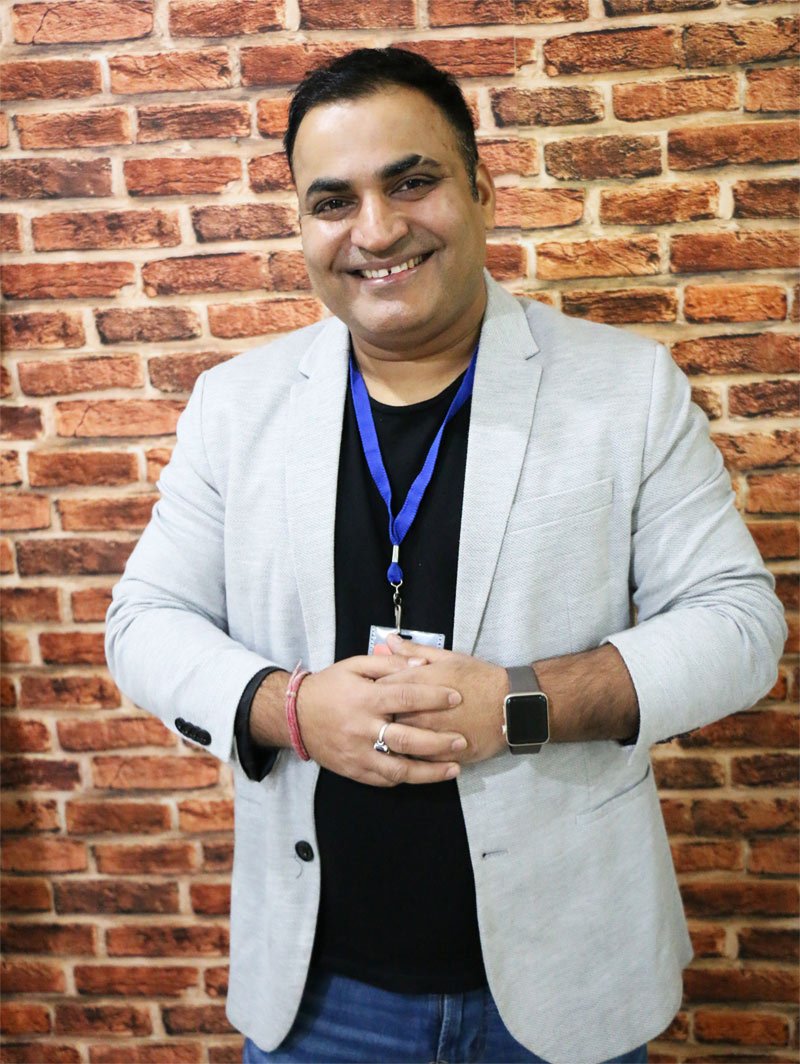 If you're looking for one of the best pay-per-click Specialist that will completely manage your campaign for you, you can call me directly – 09915337448
If you have any further queries, feel free to contact us.
Skype: oli-jee, Email: surjeet@ppcchamp.com, Mobile: 09915337448
 Thanks  🙂