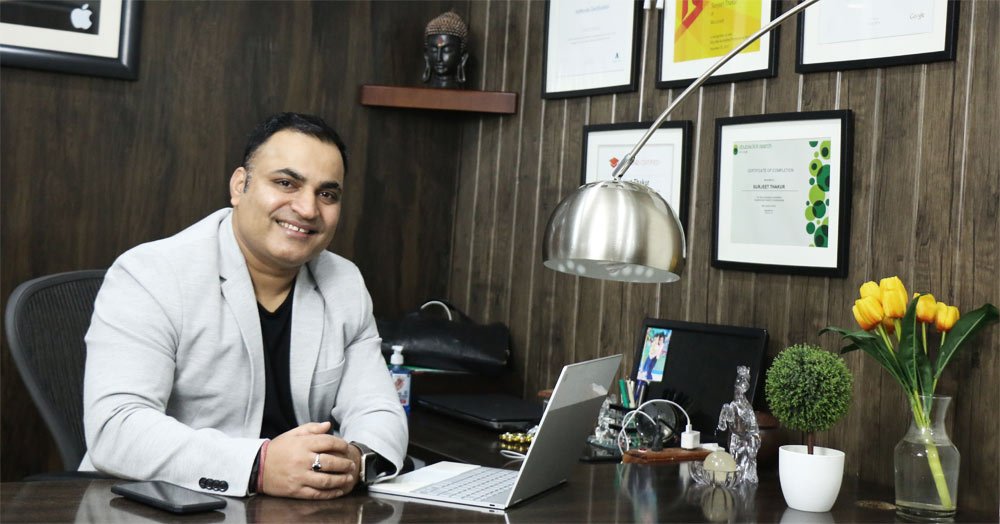 Google Ads PPC Expert for Shopify Store / Dropshipping
Google Ads for Shopify Dropshipping – If you are looking for a Google ads expert who can take your Shopify dropshipping business to the next level, you are at the right web address.
I, Surjeet Thakur, have helped thousands of Shopify Dropshipping businesses so far, not only in India but also in foreign nations such as the United States, Canada, the United Kingdom, Europe, Australia, New Zealand and other Asian nations.
I am a certified Google ads expert with proven capabilities to handle even the largest of projects.
Why not get in touch with me straightaway so that I can suggest possible short-term and long-term strategies that we can start working on from today itself!
Call or Whatsapp
For more details and services: +91-9915337448
Problems and Ch
allenges faced by Dropshipping
Business
es
There are many challenges that a new Shopify dropshipping business faces. Some of them include:
Stepping foot in the wrong niche

Poor marketing strategies

Lack of investment and resources

Long delays in shipping

Poor client support

Unappealing website design
I can help you with all of these challenges, especially the marketing part. Google Ads is one of the best platforms to promote your Shopify dropshipping business, but you can reap the fruits only with the guidance of a highly-experienced professional like me.
Why promote your Shopify D
ropshipping business with Google Ads?
Google is one of the most visited search engines across the globe. Well, there are many benefits of using Google ads if you target the right keywords:
Google ads convert 50% better than simple organic results

They reach your target audience quite effectively.

It has a potential reach of more than 90% of all users.

You can choose from a wide variety of ads – Search, Video, Display Network, Shopping and Universal Apps – depending on your purpose.

I, Surjeet Thakur, will guide you to the type of Google Ad that will fetch you the maximum ROI

. Leave all your worries to me!
Call or Whatsapp
For more details and services: +91-9915337448
How do you reach your target audience with Google Ads?
Google Ads offer a lot of flexibility to Shopify dropshipping businesses. You can experiment with many parameters to get the maximum results. Given below are a few parameters that you should have a deep understanding of:
1) Location
Many dropshipping businesses operate and serve in particular locations only. This option can be used to specifically target your potential audience residing in particular areas – city, state, country. The presence of Google Maps allows for highly specific geographic targeting.
2) Language
Targeting by language can sometimes prove to be a game-changer for indigenous products.
3) Demographics
Another powerful targeting parameter is the demographics. You can reach new clients by gender, age, or even parental status.
4) Keywords
There are many keyword planning tools, which can make your job easier. Through these tools, you can check which keywords have low competition and how well you can perform on them. Furthermore, you can also exclude certain keywords, better known as 'negative keywords'.
5) Kind of Device
You can also target your potential audience according to the type of device they use – Desktops/Laptops, Tablets, Mobiles. You must note that the majority of the sales are always recorded through mobile devices.
Increase ROI with Google Ads
In order to increase your ROI, you must first work on a budget strategy. I will help you with the entire budget strategy of Google ads for your Shopify dropshipping business, which will increase your revenue by as much as 5X. Feel free to get in touch with me at any time so that I can offer personalized solutions according to your business niche and your objectives.
Shopify Dropshipping Business Facts and Stats

I have compiled a few mind-blowing facts and stats

about the dropshipping field:

Dropshippers can earn up to 50% more profit than those who maintain their own inventory.

It is a hassle-free and an easy to setup business, unlike a traditional E-commerce store

which requires a lot of funds and effort to set up and maintain an inventory.

Dropshipping entrepreneurs enjoy the perk of working without any dependency on areas – n

o office, no stockroom, n

o representatives and no problems!
You can offer a wide variety of products to your clients even in the initial days of your business, and get the product shipped directly from your wholesale supplier to your customer.
The global dropshipping market size was valued at USD 102.2 billion in 2018 and is expected to register a compound annual growth rate of 28.8% from 2019 to 2025.
Shopify Dropshipping Business can be made highly profitable with Google Ads. So, get in touch with me, Surjeet Thakur, a certified PPC Ads expert, today itself and see your business reach new heights.
Contact me– Phone/Whatsapp: +91-9915337448, Skype: oli-jee