Hi friends,
Hi, I'm Surjeet Thakur Social media marketing expert (Instagram/facebook/google ads) marketing has been my specialty since 2010. Founder of www.socialgeeks.in (#1 Social Media Marketing Company in India) & www.ppcchamp.in (digital marketing company) I
've worked with 1275+ clients in a variety of industries to generate more quality clicks, calls, leads and sales for their businesses.
I'm certified PPC Expert (Adwords), Growth Hacker, Digital Marketer, UX (Product User Experience) & CRO (Conversion Rate Optimization) Expert.
Read more..
call for instagram marketing  @ 9915337448
In this post you will  learn how to use Instagram hashtags and grow your reach..
What is an Instagram hashtag?
An Instagram hashtag is really the pound sign (#) followed by a word or phrase which could contain letters, numbers or emojis. Spaces and special characters like $ or % are not allowed.
Hashtags are not unique to Instagram; Twitter is the birthplace of modern hashtag usage,and they are used on other social media sites.
As an Instagram user, you can employ hashtags to categorize posts, to improve discoverability, to participate in a community, to promote a brand and to collate contest entries.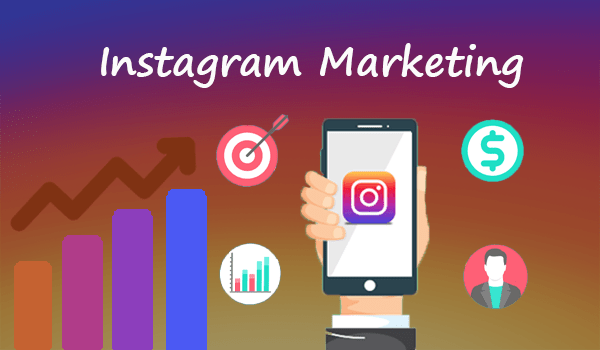 Why do people use Instagram hashtags?
Instagram hashtags are like metadata and enable posts to be categorized, which enhances their discoverability. They also allow users to connect with others outside their current network. Bearing this in mind, below are a number of use cases as to why hashtags are employed:
To organize their own collection of photographs. Meighan O'Toole offered a great example of this, saying:
"Last year I embarked on learning watercolor, I started tagging all of my watercolor paintings as #mlowatercolor. I did this for a few reasons, so I could catalog my progress and keep all of my paintings in one stream in case I wanted to share them".
To make new friends and contacts. Again, Meighan O'Toole utilized this aspect of Instagram hashtags, explaining:
"Through tagging my photos with the #yearofmaking tag and visiting other images within that pool, I made so many new friends, contacts, and I more than doubled my IG following in 6 months".
Brands can use hashtags to increase their audience reach by using hashtags strategically. It can make their content more discoverable. Businesses can use hashtags to influence and create a brand following. Research by Simply Measuredfound, "Hashtags give audiences an organic way to discover branded content through the topics and forums that interest them."
Instagram hashtags serve the useful function of collating contest entries. For example, Hootsuite used the hashtag #IWorkFromHere, a contest requiring participants to upload a photo of their workspace using the Hootsuite mobile app.
Niche communities interact using specific hashtags. For example, a portrait photographer might want to find other portrait photographers or photos, and use the #portrait tag.
Small businesses or sole traders promote their work using a hashtag. A good example of this is #Weddingphotography, a top performer for photographers on Instagram.
Some hashtags trend and have gained universal popularity. #ThrowbackThursday, for example, was created specifically for Instagram and encourages users to post retro photos. This is often shortened to #tbt.
Some of the most popular hashtags are used simply as descriptors. The most popular is #love. #instagood is used to describe any photo or video that a user is particularly proud of. A more expansive list of the top 100 hashtags can be found here.
How do you add an Instagram hashtag?
Adding an Instagram hashtag is crucial to the success of your post. We know that hashtags allow Instagram users to categorize their content and enable content to be discovered by other users. According to the Instagram Help page, a user can add hashtags to the captions or comments of their own post, but they cannot tag other people's photos/videos.
To add a hashtag, a user should:
Take or upload a photo or video
Type # followed by text or emoji in the caption field
If the post has already been uploaded, users can add hashtags by tapping the 3 dots in the top right corner of their screen and selecting 'Edit', or by tapping the speech bubble under a photo and adding a hashtag as a comment.
It is also useful to remember that a single post can include up to 30 hashtags. If the post is set to public, then it will be visible on the corresponding hashtag page.
How do you use Instagram hashtags to maximize your reach?
As you use hashtags on Instagram, it helps to keep the following possibilities in mind.
When an Instagram post has been tagged with a hashtag, it is then possible to click the hashtag and be taken to the hashtag page, which shows all the publicly shared photos and videos that have been tagged with that hashtag.
If an account is set to private, only approved followers are able to see photos and videos that have been shared and tagged on a hashtag page.
Posts appear on the hashtag page in the order that they were shared. If, for instance, a hashtag is added after a photo is posted, then the photo will appear on the hashtag page according to the time it was originally posted, not the time the hashtag was added.
If a hashtag is trending, its hashtag page might include sections called Top Posts and Most Recent, which show some of the popular posts tagged with that hashtag. The Most Recent section of a hashtag page may be removed if it is used to post abusive content.
What is a brand hashtag?
It is useful to think of a 'brand hashtag' as being like a signature. It should be unique to a particular business. In many instances, a brand hashtag is as simple as a company name or the name of a product or campaign.
70% of the most-used hashtags on Instagram are branded hashtags created by businesses. #BMW and #MercedesBenz are the most popular examples of these.
How do brands use hashtags?
In some cases, the brand hashtag might be a word or phrase that defines a brand's identity, such as Herschel's use of the #WellTravelled hashtag, which was created as part of a campaign to encourage customers to share travel photos featuring Herschel products and has been used in more than 1.15 million posts.
A brand hashtag can be created for a specific marketing campaign or it can be used to showcase a company's products and services. The purpose of the brand hashtag is to drive customer engagement. As hashtags perform the function of categorizing posts, it allows posts that are tagged with the same hashtag to appear on a hashtag page. This makes it easy for people who don't already follow a company on Instagram to find their content when they search with hashtags.
Brands can also use hashtags to collect contest or promotion entries. Hootsuite did this with the previously mentioned #IWorkFromHere contest. Users can share photographs and add further hashtags, thus extending the reach of a post.
Posts that are shared on other social media sites, such as Facebook, also include the Instagram hashtag. In short, brand hashtags enable communities to be built around a brand and increase the reach of a business.
With more than 300 million active users on Instagram, it's no surprise that many businesses and individuals are flocking to the platform to increase their reach.
With the right approach and topically relevant hashtags, you can see a great return from your efforts and really step up your engagement.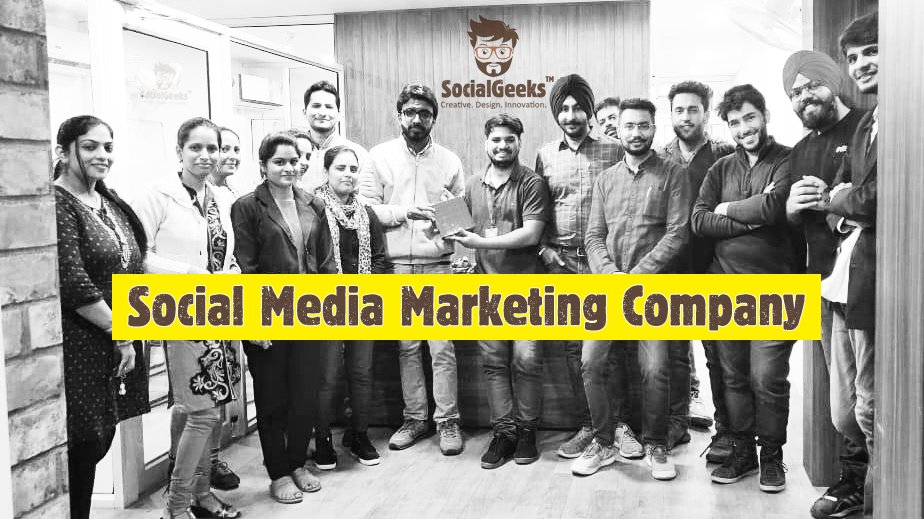 Thanks 😉