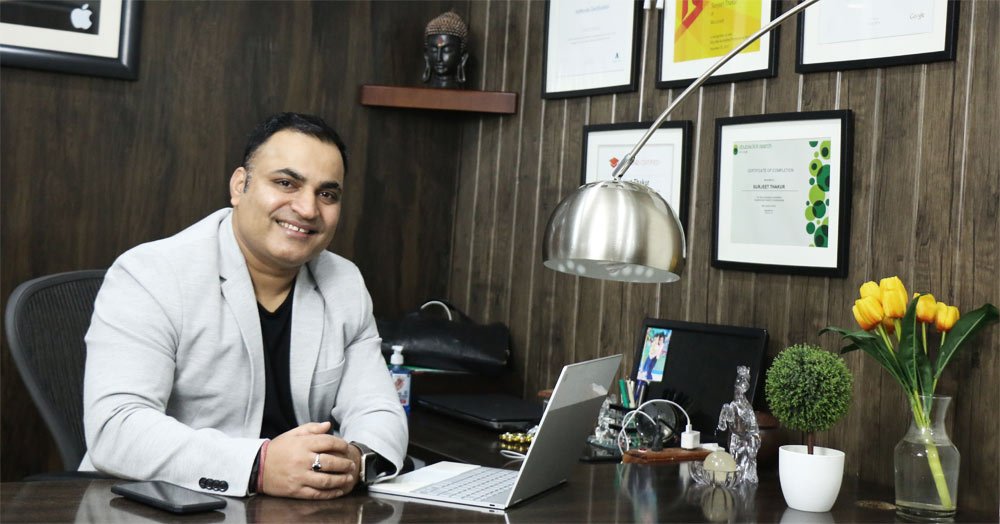 Shopify Expert in India | Shopify Consultant Specialist – If you have ever dreamt about starting an online store, odds are that you have heard the name 'Shopify'.
Well, even if you haven't, don't worry! In this post, I will tell you in detail about how shopify works and how you can get the most out of my services as the Top Shopify Expert in India.
Hello readers,
I am Surjeet Thakur! I am a certified Google Ads Expert, Growth Hacker, digital marketer & CRO (Conversion Rate Optimization) Expert, with proven capabilities to handle even the largest of Shopify projects.
I have handled more than 650+ Shopify projects in the last 15+ years, even before the time it was launched in India. Perhaps my years of Shopify experience with both national and international clients has earned me the tag of the "best Shopify expert in India".
I have clients from roughly every part of the world – be it the USA, UK, Australia, New Zealand, Singapore, Canada or India (Delhi, Mumbai, Gurgaon, Chandigarh, Noida, Pune, Bangalore, Mohali, Chennai , Jaipur etc). Do you want to kickstart your Shopify store or marketing campaigns right away?
Let's discuss your project. Feel free to reach out to me through a phone call or a Whatsapp text.
Call or Whatsapp For more details and services: +91-9915337448
Expert Shopify Services
I Offer
I believe in offering only the best and that is what you can expect with the following shopify services that I, Surjeet Thakur, excel at:
1)
Store Setup
Store Build/Redesign

Product and Collection Setup

Theme Customization

Custom Visual Elements

Store Migration

Store Settings Configuration
2
) Marketing and S
ales
Pay-Per-Click (PPC) ads

Search Engine Optimization (SEO)

Social Media Marketing

Email Marketing

Content Marketing

Sales Channel Setup

Conversion Rate Optimization

Analytics and Tracking
3
)
Development and Troubleshooting
Custom Theme Development

Custom Domain Setup

Custom Commerce Experience

Troubleshooting
4
)
Branding and Visual Content Development
Logo and Visual Branding

Brand Strategy

Banner Ads

Video & Illustrations

Photo Editing
5)
Content Writing
Website Content

Marketing Content

Product Description

Offer Details & FAQs
6)
Expert Guidance
Business Strategy

Product Sourcing Guidance

Store Setup and Design Guidance

Marketing & Sales Guidance

Boost Website Speed
Call or Whatsapp
For more details and services: +91-9915337448
Why should you hire a Shopify Expert?
This is a question that comes to every client's mind. And it is indeed a good question. In the age of the internet, where everything is available through simple Google searches, why would anyone need a Shopify expert?
Well, there are a number of reasons why you need a Shopify expert, especially in a country like India:
1) Not everyone is tech-savvy
Many middle-aged people use Shopify and the majority of them are not as tech-savvy as one would expect seeing them run a successful e-commerce store.
Experts like me understand the needs of such entrepreneurs and that's why we offer a complete package of Shopify Services so that the client can sit back and relax while we take care of everything.
2) Saves a lot of time
I understand that as a new entrepreneur, your funds are limited and you have to manage everything by yourself. Since it is not quite financially feasible to form a team right at the start, you can always hire a single expert.
The Shopify expert will take care of your store, whilst you are busy meeting vendors, maintaining inventory, travelling to get hold of resources, or with some other venture. Time is money – they often say!
3)
Your customers will enjoy a better experience
Experts ensure that everything at your Shopify store is eye-catchy and easy to use. Many surveys have shown that a good user-interface and easy checkouts are
among the most preferred things that customers adore while shopping or buying a service online. A good customer experience will not only result in better sales but also get you clients for a lifetime!

4) Valuable advice for the future

Small-scale companies are often short on valuable advice, which can prove to be instrumental in the long-run.

Shopify experts in India – such as I – provide research, stats and experience-backed advice to our clients. These pieces of suggestions can be in terms of design and development improvements, exclusive store offers, SEO and Paid Ads strategies, keyword research, new-product line insights and much more.

What exactly is Shopify?

If you have just started out thinking about some great e-commerce startup or business ideas, chances are that you would have landed upon the term "Shopify" quite often.

For the unversed, Shopify is an easy-to-use online store builder, which the company claims is trusted by over 1,700,000 stores, either being run by an individual or a company.

Shopify is now the leading commerce platform for all types of businesses – whether large or small. So regardless of whether you sell through search engines; on social media; at physical stores; or even out of the trunk of your car, Shopify has your back.

What can you sell on Shopify?

Since I am myself an entrepreneur, I know what sells well and what doesn't on Shopify. As an aspiring entrepreneur or businessman, you often think about the products and services that you can sell online.

Shopify offers a lot of diversity and flexibility when it comes to the types of products that can be sold on its platform:

Physical Products

Whether you are known for selling handmade products or you straightaway dropship the product to your customer, Shopify can help you with A-Z products. Clothing, jewellery, shoes, books, and electronic items are among the top physical products sold on the platform.

Digital Items

Gone are the days when only physical products made up for the entirety of total sales. The market for digital products has been on the surge for the last decade.

E-books, audio downloads, e-courses, email templates are among the top digital products being sold on the platform.

Memberships

Shopify is the ideal platform for those who work on membership-based revenue models. A Yoga Studio, for instance, is a great example of a business that can use this platform.

Again, if you want to create member-only access for the content on your website, look no further than Shopify.

Services/Consultations

Dentists, interior designers and life coaches are the perfect example of professionals who use the platform to offer online booking/appointment scheduling to their clients.

Rentals

Despite the presence of a physical product, rentals fall in the category of service-based businesses. You can use Shopify commerce platform if you are giving out things on rent such as dresses, musical instruments, books, etc.

Call or Whatsapp

For more details and services: +91-9915337448

Why Choose Shopify – Pros and Cons

My years of experience as a Shopify expert in India have helped me look at the pros and cons of Shopify in detail.

I would like to share my observations with you in terms of the pros and cons of the platform. Here's what I like and don't like about it:

Pros

Let's start with the positive points first:

1) Free Features

The budgets are always tight whenever an individual is starting their own business, especially if it is an e-commerce store. So, every free feature counts as a bonus when you are on the verge of starting something big.

A free theme is loaded on your store automatically as you are ready to go. This theme can be customized the way you want it to appear. You have complete freedom to modify the color scheme, choose from a variety of free fonts, and add your own pictures.

Speaking about pictures, it reminds me that you also get many ecommerce-themed stock photos for free.

2)

Set up your Store first, pick a plan later!
The sub-heading that you read above is straight from the 'Pricing' section of Shopify. You can try Shopify free for 14 days, without any payment information.
Once the free-period is over, you can choose from a wide range of plans, with the lowest one starting at just $9 a month, better known as the Shopify Lite.
If you are not so tight on the budget, then you can choose from any of the three standard plans, depending on the size of your business:
Basic:

$29/month

Medium:

$79/month

Advanced:

$299/month
If you are unable to address your needs with the advanced plan, there's even a more superior plan for you, better known as Shopify Plus, which starts at $2,000 a month.
This plan is ideal for companies that generate at least $1–2 million in revenue. When you are an organization this size, you can reap the benefits of all the features that come along with Shopify plus.
3) Well-detailed
Shopify Admin
Having easy-to-understand comprehensive reports at your disposal is always an added advantage.
These reports can help you see which products are performing well and at what stage of the sales funnel are your currently online potential users.
You can also monitor the number of orders that you are getting and information about the customers who have left things in their cart and haven't checked out yet.
4)
Choose from a wide range of apps
There are many sophisticated apps in the Shopify App Store. Name literally anything that you would require to make your e-commerce store experience better and you'll find many amazing apps for it in the Shopify App Store.
You can find some great apps for product sourcing, image background removers, countdown timers, store alerts, etc.
5) Shopify isn't on a server!
Yes, you read that right. Shopify is on a cloud network and not a server. This is a huge advantage when it comes to Diwali sales or Black Friday Sales.
Many shared servers crash during such high traffic time, resulting in huge losses for the entrepreneurs. Being on the cloud, there are very remote chances of Shopify being 'down' on any day of the year.
6) Design Flexibility
Just like WordPress offers great flexibility to designers, Shopify too offers a variety of design choices to businesses. You get a default shopify theme, additional free
themes and a range of customizable paid themes from its marketplace. Shopify has made its theme system available to all developers and designers which means that you can create very high-end stores on your will, regardless whether you are into a particular niche or looking to launch the next Amazon!

7

)

Amazing

Customer Support

There are a number of ways with which you can reach the Shopify customer support – chat, email, phone and twitter.

You get prompt responses from the support team round the clock, which saves you the trouble of going through old forum threads that vaguely answer a similar doubt as yours.

As the best Shopify expert in India, I often have to get in touch with Shopify support on the behalf of my clients, and my experiences have been very pleasant.

Their staff is well-versed with even the most intricate things, and the resolution is quick.

Cons

Now let's take a look at the shortcomings:

1) You can't grasp everything in a day or two

When you are using Shopify, you are setting up a business which usually involves a lot of experimentation. You learn about all the features of Shopify slowly and steadily as you continue to use them for various options needed to grow your business.

You may take many months to figure out exactly what's the use of every feature. Don't worry though, every new platform or tool requires some decent practice by an individual to become a master of it.

2)

Initial Setup

If you are not well-versed with the way how DNS (Domain Name Systems) work, you may face a little hurdle while linking your website to the store.

This is where the services of an expert like me come handy. It will become very easy for you once I setup and link all the things on your behalf.

3) Lock-In

Consider a scenario where you may want to move your store to a different platform. You would be assuming that it should be a cake walk, but it isn't.

If you ever decide to leave, all you'll get is a CSV export of your product information, and everything else will be deleted. This isn't a particular case with Shopify – it's the same for other platforms like BigCommerce, Volusion, etc.

Call or Whatsapp For more details and services: +91-9915337448
What to sell on Shopify?
There are an infinite number of things that you can sell on Shopify and a few things that can get you banned from the platform forever. Let's take a look at them.
What you can sell:
Apparel

Jewellery

Books

Maternity/Baby Products

Watches

Travel Products

Luggage and Backpacks

Fitness and beauty accessories

Pet products

Furniture

Kitchenware

Crockery

Herbal supplements

Automotive accessories

Others
What all is prohibited:
Duplicate and Unauthorized items

Gambling products

Adult products

Drug Paraphernalia

Relating to computer technical support, bankruptcy lawyers, telecommunications equipment

Firearms and their parts

Unregulated services/products
Others
How to get more visitors on your Shopify Store?
Well, there are many ways to increase the visibility of your site and gain more customers and clients. Here, I'll tell you a few that pay of great dividends in both the short-term and the long-run respectively:
1) Paid Ads (PPC)
Advertisements are always a great way to spread the word. The best part about Pay-Per-Click ads is that they do not burn a hole in your pocket and are usually only visible to your potential clients, thus providing you a great opportunity to convert a potential client into a loyal one with minimal effort.
Paid ads are run on search engines such as Google and Bing; and on social media websites- Facebook, Instagram, Twitter, etc. It is significant that you target the channel more where your potential customers are. For instance, if you have a product that doesn't have many Google searches, but appeals well to a set of people then you may use social media ads more.
In case your product or service is a more looked out through search engines, then Google and Bing ads will be the ideal choice for you to showcase them.
Statistics suggest that Google and Facebook are the most popular ad platforms around the world.
2)
Search Engine Optimization (SEO)
In the long-run, organic rankings play a significant role in the success of a Shopify store. As a Shopify Expert in India, I always educate my clients about how SEO is really important and solely relying on ads isn't a great idea to get the limelight and revenue that one is expecting. It is completely natural to rely on ads for making the quick money that most entrepreneurs are looking for right after they start.
But, going ahead with the same strategy would be foolish in my humble opinion. You should use both PPC ads and the ideal SEO practices to make the most out of your efforts in the long run. Following a mix of both these methods will bring down your costs, and enhance your conversion rate.
You must also keep in mind the fact that many users do not trust Paid ads; they straightaway skip all the ads and move to the first organic rank in the search results. Imagine losing out on so much business because of this 'lack of trust factor'.
3)
Social Media
A strong social media presence is a must for any store. I advise my esteemed Shopify clients to start working on their social media accounts a month or 2 before your official online store launch. This helps you promote your business to at least
some audience, even if the number is low. Once you have a decent audience, all you have to do is create, quality, engaging and interactive banners that appeal to the masses.
Call or Whatsapp
For more details and services: +91-9915337448
Shopify for Dropshipping
We are pretty sure that you are familiar with this very popular world of the modern e-commerce world. Well, even if you aren't, we'll tell you.
Dropshipping is a type of retail business in which the seller does not maintain a stock of products. In other words, if you are a dropshipper, you do not have to maintain an inventory. In this fulfilment method, whenever an order comes in, the retailer transfers the customer order to a third-party, for instance a manufacturer, wholesaler or even a retailer for that matter. The item is shipped directly to the customer and you can keep up-to-date with the delivery by tracking the package.
What does Shopify offer for D
ropshippers
?
Shopify is among the most popular commerce platforms for dropshipping, because of the following benefits:
Very user-friendly

Works with many dropshipping-specific apps

Make payments

Track shipments

Develop a "Products still in cart strategy

Engage in Ma

r

keting

View comprehensive analytics report
How to start Dropshipping?
Dropshipping is a business, and every successful business requires thorough research and hard work. Dropshipping at Shopify isn't an exception. I will tell you below the three things that you must work on before beginning with your dropshipping venture:
1)
Keyword Research
Keywords are a good place to begin with. Suppose, you are thinking about
dropshipping clothes – wouldn't it make sense to look for the products that people are searching for? Google Keyword Planner can come handy here and let you know the search volume for the products that you are looking to dropship.

You can, accordingly, modify and adjust your strategy. Shortlist the keywords that you will be targeting and dig deeper

2) Figure out product trends

Keyword data alone is not sufficient. As a Shopify expert in India, I always combine it with trend data. Figuring out the trend helps me understand whether a product is here to stay or if its 'life span' is coming to an end.

So, it is a good practice to enter your keyword into Google trends and understand the graph – whether the craze is going upwards, downwards or is stagnant at roughly the same point.

3) Check if your niche is profitable

What good would popularity do when, at the end of the day, you can't reap profits from its sale? After cutting down all costs (shipping fee, marketing budget and your supplier's commission), you should at least be able to save anywhere between 35%-70%.

In order to generate such profit margins, you have to buy low-to-medium cost products and sell them at premium level. Shopify's Gross Profit Margin Calculator can turn out to be a very helpful tool when it comes to figuring out your.

Call or Whatsapp

For more details and services: +91-9915337448

Why Shopify is the best E-Commerce platform?

Shopify has kind of enjoyed monopoly ever since it was launched. But, what is it that makes it still the best e-commerce platform? I'll provide some valid reasons for it through my experience:

1) Int

eg

r

ation with a number of payment providers

While many e-commerce platforms are still stuck with PayPal as the default payment provider, Shopify has added others to the list.

Besides PayPal, the e-commerce platform allows for easy integration with 3rd party payment providers including Stripe and PaymentCloud, as well as with increasingly popular "buy today, pay later" apps like Affirm, Klarna and Afterpay.

2)

Easy integration with Google Ads

Shopify makes integrating Google Ads with your e-commerce site a fairly simple task. Now, you can enjoy the perks of Google Smart Shopping campaigns without leaving Shopify!

3)

Great variety in themes

You have the option to choose from 70+ customizable professional-looking templates.

The themes cover a diverse range of industries – so whether you are into apparels, jewellery, pet supplies or books, you are sure to find the right one for your needs and expectations. Furthermore, these themes have been designed by many popular world-renowned creative designers.

4)

SEO

Shopify's on-page optimization is very easy. It's a cakewalk to implement, courtesy its intuitive backend. Furthermore, choosing a lighter template will make your page loading super-fast.

Speed is a really important metric that Google's search algorithm provides a lot of weightage to while giving out organic rankings.

5)

Scope of Product Customization

What if I tell you that your Shopify store has the capacity to have all the product features that you would find on leading online stores such as Amazon?

Shopify can do it all – add pictures and videos; zooming ability; advanced cart features; defining variables of size, color, and material; Shopify can do everything!

6)

Unlimited Products and Bandwidth

There are no constraints on the number of products you can list and sell on your Shopify store. So, consider for instance if you started with just 5 products, and would like to add 200 more products, there's no problem whatsoever!

7) Efficient Inventory Management

Shopify takes immense pride in its POS system, which takes care of both the online and offline inventory. Hence, you need not worry about any dead stock, spoilage and unnecessary storage costs.

The advanced inventory management system that Shopify boasts, include regular auditing, First In First Out (FIFO), Last in First Out (LIFO), contingency planning, etc.

Starting with Shopify? Keep these things in Mind!

My clients have often highlighted the small inconveniences that they have faced over time. Here, I have compiled a few common ones for you:

A) Transaction Fee

As long as you use Shopify Payments, you won't be charged a transaction fee, not even on COD orders. However, if you switch to any other external payment method, a transaction fee will be levied.
B) Adding multiple currencies requires 3rd party apps
If you are looking to have customers from around the world, it is imperative that you know that there isn't any in-built support for multiple currencies.
However, this isn't a problem as you can introduce multiple currencies through 3rd party app integrations.
C) Limited in-built 'blog' use
The Blog section of Shopify is fine as long as you want to talk about products. If, however, you want to blog about any topic that isn't about e-commerce, you would want to change the way the final blog appears. I can help you tweak the looks of the latter category of blog posts.
Conclusion
It would be fair to say that Shopify has now become a household name. Everybody working in the field of e-commerce and information technology (IT) is familiar with what shopify and how it works.
Despite the knowledge though, often times individuals and companies require the help of top Shopify experts in India, and this is where my skills, knowledge and expertise come into the picture.
Once you connect with me, I'll show you how I have increased the sales of many ecommerce stores by 3X-6X with the help of PPC ads, social media marketing, SEO and the ideal practices required to beat the competition.
My services are not restricted to any particular country. Regardless of the location where your business is based or how tough it is to beat your competition, I can always provide your business the boost that it has long been looking for.
Since the COVID-19 pandemic, many businesses have moved online, which means that the e-commerce landscape has become even more crowded and there's cut-throat competition to succeed.
And, to succeed, in the online world, you need to possess three game changers – quality, marketing and customer satisfaction.
Quality and customer satisfaction can be achieved without any external help. But, in order to market your Shopify store well, you need a Shopify expert like me.
It is my duty to ensure that you make both short-term and long-term gains through customized strategies that will suit your budget and expectations.
The first step to our successful collaboration lies in making the first move – communicate. Leave all your hesitation, and reach out to me at any of the below mentioned methods. Of course, I would love to see you enjoy a cup of coffee with me in my office.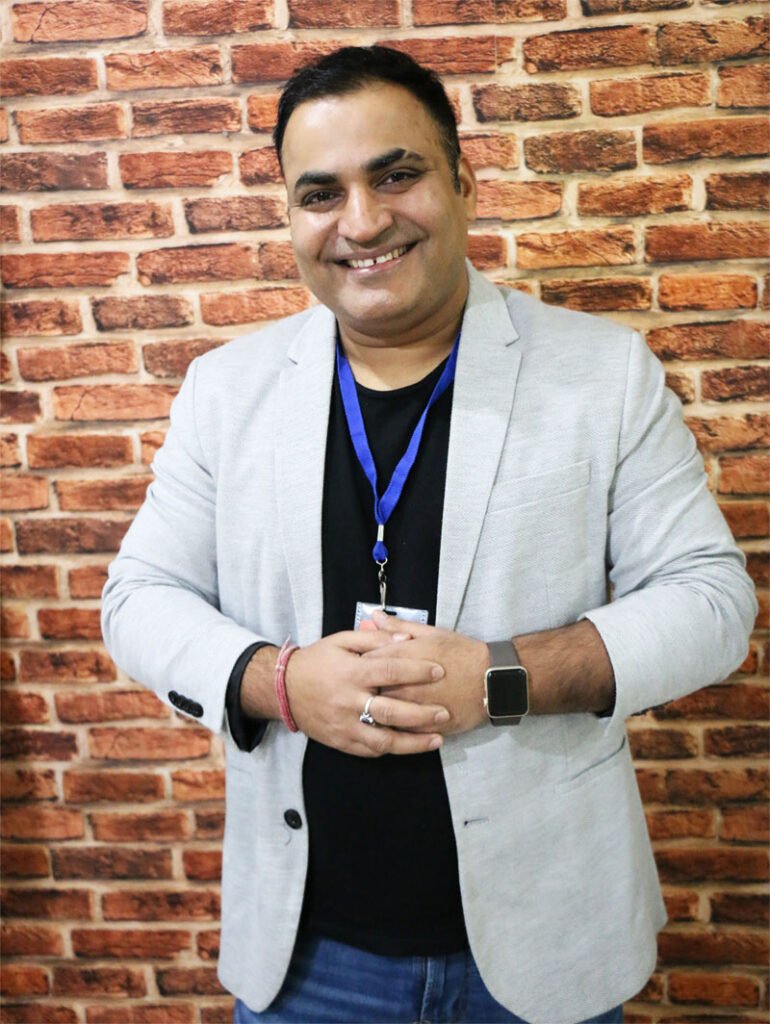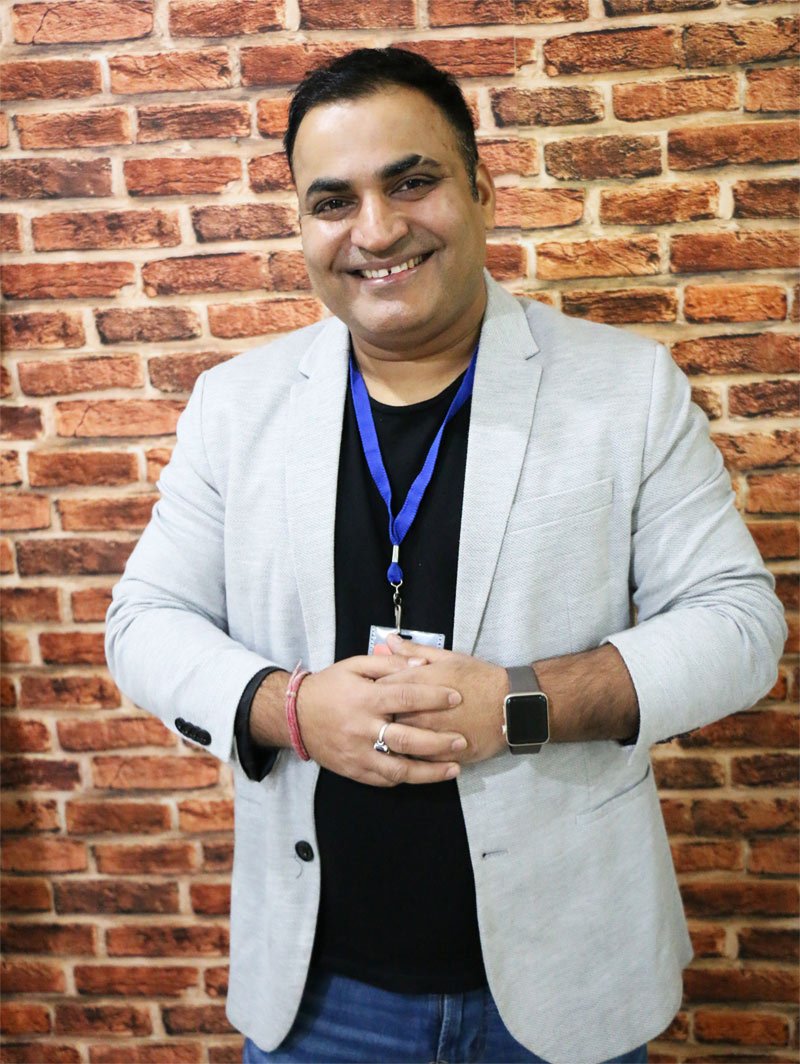 However, if you live far-away from my place, we can discuss your project on: