COMPLETE DIGITAL MARKETING COURSE
PRACTICAL TRAINING + ASSIGNMENTS + LIVE PROJECTS
Our comprehensive Digital Marketing Course is designed to help you launch your career in Digital Marketing Industry. CIIM Certified Digital Marketing Professional course covers everything about Digital Marketing @ best price
Call for Free Demo Class:

9878375376
Digital Marketing Course in Chandigarh – if you are searching for digital marketing course in Chandigarh – its show you are aware the digital marketing booms & benefits in india. if you are serious about digital marketing and make your career in this field.. you should aware the benefits & advantage of digital marketing…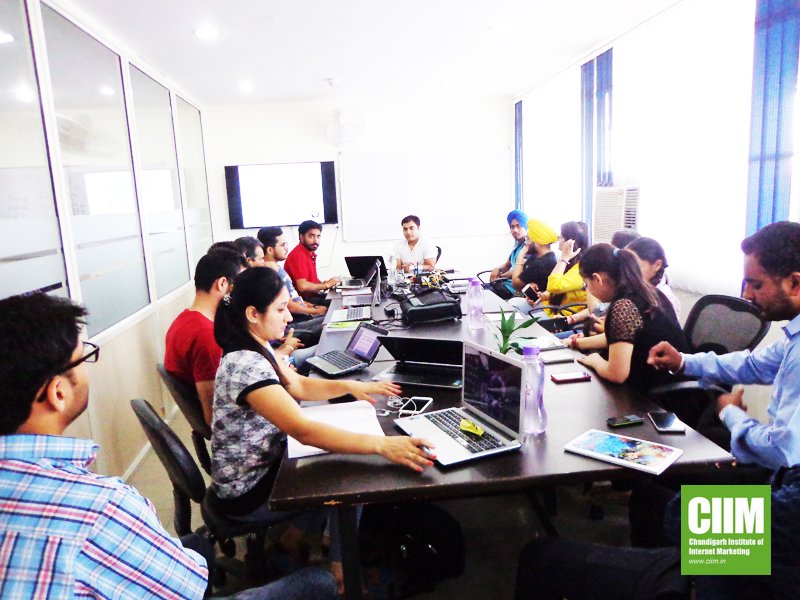 CIIM is a well known digital marketing training institute in Chandigarh which provides digital marketing courses. They also have a services and consulting wing. As part of their services they provide digital marketing, email marketing and lead generation services.
Ciim's Digital Marketing course includes updated information, live projects, tons of tips and tricks and well known expert trainers. They also issue certifications once you complete the course.
The modules in their training include:
Introduction to Digital Marketing
Search Engine Marketing (SEO + Google Adwords)
Social Media Marketing + Facebook Ads
Email Marketing
Google Analytics
Blogging using wordpress
Digital Marketing Strategy Planning
Digital Marketing Case Study
Why Digital Marketing Matter?
3.8 billion internet users worldwide
1.9 billion Google searches a day
90 billion emails sent in a day
2.5 billion videos viewed a day
1.9 billion active Facebook users
Call for Free Demo Class:
Mobile: 9878375376 – or – book a free demo class
Broadband in 2.5 lakh villages, universal phone connectivity
Net Zero Imports by 2020
400,000 Public Internet Access Points
Wi-fi in 2.5 lakh schools, all universities; Public wi-fi hotspots for citizens
Digital Inclusion: 1.7 Cr trained for IT, Telecom and Electronics Jobs
Job creation: Direct 1.7 Cr. and Indirect at least 8.5 Cr.
e-Governance & eServices: Across government
India to be leader in IT use in services – health, education, banking
Digitally empowered citizens – public cloud, internet access
Digital marketing course – This course covers (Inbound / Outbound Marketing) – Search Engine Optimization (SEO) | Google Adwords | Social Media Marketing | Mobile Marketing | Google Analytics. Flexible Weekend, Weekday & Evening classes in Chandigarh.
You should take this course if you are a business person that wants to do their own online marketing.
Introduction to Digital Marketing
How Online Marketing works
Customer Engagement Metrics
Understand the "See Think Do" Framework
Case Study walk-through and Identification and setting the work plan for Live project
Develop a working website by adding theme, plug-ins, webpages etc.
Define website monetization plan
Setup AdSense on the web platform
Understand Acquisition channels and conversation metric