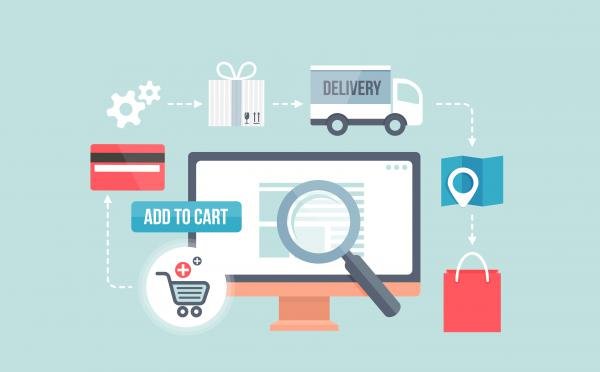 How to start ecommerce business in india? – Starting  an online business gives you the benefit of having access to  millions   of customers, but you also have a lot more competition. No  matter  what  you're trying to sell, you can bet that hundreds more online   retailers  have a similar idea.
According  to a recent estimate, India's e-commerce business is set to grow at 65%  per annum.  eCommerce in India is booming. According to a study conducted by Google India, there were 35 million online shoppers in India in 2014 Q1 and is expected to cross 100 million mark by end of year 2016. Broadband internet and explosive growth of mobile phones are fueling this growth further.
Companies like Flipkart have already crossed billion dollar valuation. If you have a product to sell, this is perhaps the best time to start selling it online. Here is an ultimate guide to teach you how to sell online in India.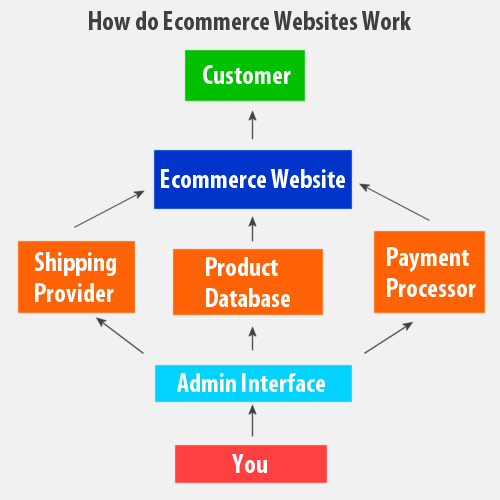 start ecommerce business in india – Online marketing has very good scope as of now in India. Today, the market place is flooded with several e-commerce options for shoppers. A variety of innovative products and services are being offered to customers for choice. In the last couple of years, the growth of e-commerce industry in India has been increased.
There is enough scope for online businesses in the future if they understand the Indian shopper's psyche and cater to their needs.
Profit Margin= Selling price – (Sourcing Cost + Packing & Shipping + Transaction Fees + Marketing Cost + Variable Costs)
Things to take care before setting up business:
1. Market research & Testing:
Most of the e commerce websites in India fail because they try to cater to a bigger market than they can handle and thus their customer service suffers. So start with small and dedication which leads to top place.
2. Legal registration of company:
Register your business: Your business  needs to be registered according to your state's laws.   Choose an  official business name and fill out the appropriate  paperwork  to make  your business official.
Before you register  your business, it can  help to have a business  plan laid out. Consider  your production costs,  shipping costs, taxes,  and web hosting fees.
Know the business regulations in your state, and be sure to comply when you get things up and running.

Before You Start Selling Online
1) Calculate the costs involved in selling online
Selling online in India or in any country for that matter involves various costs. Its important to first find out if you can make good profits after considering all those costs. Lets look at some of the important costs:
Shipping Cost – Visit your nearest courier or shipping company and find out how much it would cost to ship your product in various parts of India. Make a list of states and shipping fee. Normally this cost hovers between 5% to 15% of the product cost depending on the size and weight of the product.
Packaging Cost – Depending on the type of product you are planning to sell, you will need to consider the packaging cost. Check the different packing material and calculate how much you will need for one product. Calculate the total cost per product accordingly. Normally its between 0.5% to 2% of the product cost.
Payment Gateway Cost – If you planning to setup your own store, you will need a payment gateway. These sites normally charge between 1.5% to 5% of the total transaction. There could be one time setup fee and recurring annual maintenance fees. Last time when I checked, most payment gateway providers had waived off these fees. You can negotiate the transaction fee if you have higher volume.
Storage Cost – Depending on the product, you might need to rent warehouse or some storage space for your products. Find out this cost as well. Some online marketplaces like Amazon let you use their warehouses at a small fee.
Marketing Cost – Like any other business, you will have to tell the world that you have arrived. Surely, there are free ways to promote your business but at some point of time you will have invest in paid marketing channels. Google's AdWords is a good platform to start with online ads and it also offers tools to calculate the costs.
Register your Domain Name
Get A Web Hosting Service
Get A Payment Gateway Service
In India, to set up an e commerce business one must fulfill many formalities with the Ministry of Corporate Affairs.
·        Valid address
·        Two board of directors
·        Sum of One lac investment
·        Valid company name

3. Tools: 
It includes all technical themes which you can vendor it to some good IT company who will take care of all this, such as
·       Website domain name registration
·       Web hosting
·       Web design and development (as per your need)
·       Website maintenance

Legal license – in India if anyone wants to open online eCommerce store they are facing this problem in first stage because most of the people not know about government rules and all the things.
Payment gateway  – because a normal people don't know which is good gateway in India and sometime all gateway will be down for bank server down reason there for lot's of transaction will be cancelled and there is lots of gateway companies in market they will be confused which gateway is good for customers requirement.
Logistic support – they are facing problem in logistic support because a normal people can't make his logistic channels in startup stage.
Marketing – in marketing section lot's of eCommerce owner don' know how can promote his online store in all the channels and how can they get rank in Google. So please care with the things when you are going to start eCommerce business in India.
Selling On Marketplaces Vs Own Web Store
Now that you are ready to sell online, its time for a big decision. Should you sell on online eCommerce marketplaces like Flipkart or Amazon or should you setup your own web store?
Lets evaluate the first option:
Sell online using eCommerce Marketplaces:
This one is perhaps the most simple option. Process of selling on these marketplaces is very simple and you can start selling within a week.
Your options – Flipkart, Amazon, eBay, Snapdeal, Shopclues and PayTM.
Process Involved – All you have to do is to visit seller-registration pages of these sites by clicking on the links above and submit your business details. You will need to keep VAT registration number, PAN number and Bank details handy. Some sites need address proof as well. You can upload scanned copies of these documents. Verification is completed normally in couple of days.
Advantages – You can save big on the marketing cost. All of these marketplaces attract millions of visitors everyday and have a loyal user base. You also don't need to worry about the payment gateway and shipping. Most of these portals provide packing material as well.
Disadvantages – These marketplaces charge higher commission on every sale. For some items, it could go upto 15-20%. Apart from this, you have a little control over how your product is displayed on their sites.
As you can see, selling on eCommerce marketplaces is fairly simple and straight forward process. It takes less time and you can save on your marketing costs.
Now, lets look at the another option:
Setup your own web store or shopping cart to sell online:
This option can be further split into two parts – You can either develop your own eCommerce website and host it on your own server or create a web store using online store creators. We will discuss second option as its relatively easy and cost saving.
Popular options – Zepo, KartRocket, Build a bazaar, MartJack and Shopify.
Process Involved – Just register on one of these sites and upload your product catalogue. You can link your own payment gateway or use the one provided by these sites.
Advantages – Interface is easy and no technical knowledge is required. You customise the look and feel of your store.
Disadvantages – You will have to invest in marketing your site. It will take time build trust as customers hesitate to buy from new sites.
So, take your pick and start selling online.
Once your store is up and running, its time to generate your first sale. Here are 5 ideas to start the ball rolling:
Start Emailing Your Contacts
Create one pre-launch mailing list in a simple spreadsheet. You can even export contacts from your Gmail or other mail account. Import that list into a bulk mailing service like Mailchimp. Create a simple mail highlighting your products and tell the world that you've launched a new site. It will be a good idea to insert a special coupon code.
Sell To Friends & Family On Facebook
Share your product photos on Facebook and other social networks. Connect with your friends and family on a personal level and tell them about your new venture. If they are not ready to buy, ask them to share it with their network.
Buy Facebook Ads
Facebook Advertising provides a great options to target your product Ad precisely. You can show your Ad to people based on their hobby, lifestyle, gender, location and much more. You might have to keep monitoring the results and tweak your campaign accordingly.
Promote On Google
With Google's Adwords platform is one of the most popular advertising network. You can display your product to people who are actually searching for it. This increases the chances of sale. Similar to Facebook Ads, you will need to constantly monitor the performance and finetune your Ad.
Generate Coupons & Submit Them To Deal Sites
There are lot of Indian coupon listing sites where you can submit your special discount coupons. People normally search for the coupons before buying a product. Most of these sites do not change any fee for coupon submission.
The first things you required is:
1. Build your online store: Build your online E-commerce platform.
It  is also important to make your online store mobile friendly, so that it  loads easily onto a phone.
2. Get a secured payment gateway: 
Payment  Gateways are of two types in India – One, your own Bank itself which  provides its own payment gateway and the other, the third-party services  which tie up with many banks to provide a gateway.
3. Clearly specify the all the terms and condition of your product for customers.
4. Market your online store.
5. Keep a feedback channel handy.
Any service or product sale can follow this:
Think about the products or services you wish to offer here.  Is your product good to sustain,  unique or can be pushed through higher volumes at low cost?
How do you wish to source the items?
Do you wish to resale, import & brand or manufacture by yourself.
Think about various options to sell and market your product.
Marketplaces are already there and have standard procedures defined for you to follow.  Marketplaces like Amazon has fulfillment centers which takes care of your end to end delivery or order fulfilment with a manageable cost.  Easy or marketing,  low setup cost.
or
You may choose to venture out and consult Shopify or Zepo or Kartrocket to start your own shop where you define the rules.
Self starting,  own marketing, own policies etc.
How do you promote/market your product?
Promotion and sales are directly related to each other.  Social media marketing is a good and easy start to begin with, but how do you capture more?  How do you push for higher sales and bigger market capture..
Your business cost is highly dependent on this factor.  Also note you should be ready to handle the scalability.  Never ever put yourself in the shoes where you get 1000s order and you can deliver only 50
Once sold how do you fulfill the service or product
Let's say you have managed to get your product catalogue, and sell it on Marketplace or by yourself.
Your receive an order,  how do you complete it?
Packaging,  logistics(including  reverse) Logistic Insurance,  tracking and step by step follow ups are important.
How do you tackle issues and incidents (Get your policies right)
You sold a product and your buyer has rejected the product due to issue.
How do you handle these issues ?
Have a clear definitive policies to Help a Genuine buyer get what he wants and what he has paid for.
Final conclusion:
The e-commerce industry is growing at a rapid pace and changing the dynamics of the retail industry. In the coming years, e-commerce is expected to contribute close to 8-10% of the total retail segment in India. This growth is bound to continue provided e-commerce companies focus on innovating, building strong technology infrastructure and delivering the best customer experience.
Over and above all,  value your customers and understand their problems and solve it carefully.  They are going to do a lot of indirect marketing for you.  Call now for your product discussion: +91 9915337448 🙂