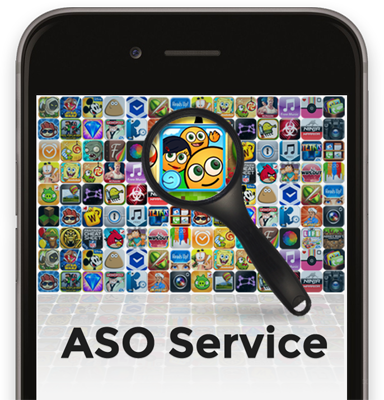 Best Mobile App Marketing Strategies & Case Studies – If you've already developed an app or decided that you want to develop an app, then you're going to have a harder time marketing it than you need a complete mobile app marketing strategies.
Best mobile app marketing strategies defining that metric before launching any acquisition campaigns is important. Once you are through with the above steps, you need to go ahead and refine your marketing strategy.
This involves process of planning, including building a team to handle the various aspects of your plan.
The most important thing is to understand what user acquisition channels work for your application and which do not.
App store visibility & App store ranking is a real issue for many small mobile app developers. Most of them can't actually Fight big publishers on their ground of high-priced performance marketing campaigns and paid press release just by being more visible in app store search results, you can improve your downloads dramatically.
Want to know how to make your app rank higher in search results?
Call now for free consulting: 09915337448, skype: ppc.champ
How to grow your app's user base? – iPhone v. Android Market Share
1) App Store (iOS)
According to Apple, the App Store has 2 million apps available as of June 2016, and apps have been downloaded 130 billion times since the App Store's launch in 2008, earning app developers nearly $50 billion in revenue.
In the fall of 2016, Apple will roll out major changes to the App Store, which includes ads in search results, and a new app subscription model that will see the firmly established 70/30 revenue split between developers (who have received 70% of money earned from purchases) and Apple (which has earned 30%) change into a new 85/15 revenue split between developers and Apple if a user stays subscribed to the developer's app for a year.
2) Android (operating system)
Android has the largest installed base of all operating systems (OS) of any kind.  Android has been the best selling OS on tablets since 2013, and on smartphones it is dominant by any metric.
Initially developed by Android, Inc., which Google bought in 2005, Android was unveiled in 2007 along with the founding of the Open Handset Alliance – a consortium of hardware, software, and telecommunication companies devoted to advancing open standards for mobile devices. As of July 2013, the Google Play store has had over one million Android applications ("apps") published – including many "business-class apps" that rival competing mobile platforms – and over 50 billion applications downloaded.
An April–May 2013 survey of mobile application developers found that 71% of developers create applications for Android, and a 2015 survey found that 40% of full-time professional developers see Android as their priority target platform, which is comparable to Apple's iOS on 37% with both platforms far above others. In September 2015, Android had 1.4 billion monthly active devices.
Mobile App Marketing Strategy:
The core of every good marketing strategy is to have the right information about the type of user you want to attract. This starts even before you've written one line of code.
You need to figure out who you're going to target, who you're building this app for. This can be a rough definition when you start building.
However, when the app is launched, key is to figure out who exactly is downloading your app, who is using it the most and who is most financially valuable.
Goal of your marketing campaign
What are their demographics? What are their interests? What competitive apps do they use? If you integrate the Personagraph SDK into your app this information becomes easily available.
Then it's time to figure out what the goal of your marketing campaign is. Do you want to attract paying users? Do you want to attract users that share your app's content the most? You can probably think of a goal or two you want to achieve with your strategy concerning the users of your app.
Personagraph offers a tool to tailor your marketing campaign in order to reach the type of users you specified (your most valuable users).
In essence, you target the campaign to reach a highly specified customer segment, the one that provides most value to you. By doing so you minimize wasting efforts and achieve maximum effectiveness for your budget.
Keeping tabs on your competition is a great strategy for growing your business. we plan your own strategies so that you keep your customers and win customers away from competitors.
What does the app have that yours doesn't?
How can it be improved upon?
Who is the app's audience?
What kind of reviews has it received?
How are they marketing the app? Does it have decent screenshots and icons, or does it look cheap?
You need to know them. Who are you selling to? Business users? Kids that like games? Adults that enjoy games? It's important that you know, or your app will more than likely fail. we help to find out your real customers we will help to know demographics & individual information such as:
Age, Gender, Location
Income, Ethnicity, Marital status
Hobbies, Lifestyle, Behaviors
This information will help you to determine what kind of person is likely to download your app and why.
App marketing requires a multi-faceted approach that is coordinated and coherent. You have to create a great app and consistently promote it through as many channels as possible for a shot at success in the app store ecosystem.
App marketing is an activity that starts even before the real marketing for the app could start. Right at the planning stage, one needs to get in the shoes of a marketer. In this paper we are going to cover the various opportunities for marketing that app developers can use and increase their ROI. There are a lot of ways to get downloads for an App but there are only two options to choose from,
Paid downloads
Organic downloads
Paid methods:
Positive reviews

and higher ratings will lead users to install the app and play it. Then they can rate and review it. With this method, it will help a lot for app overall ranking.

Organic installs

from real users will help app rank top in Store search results. The traffic is organic from real users all over the world who will install the app via keyword search, play it and make longer retention on the devices.

Advertisements– Put ads in apps, websites and other places to attract audience to install your app.

Organic methods:

Social network promotion- Create fans page on Facebook, Twitter, instagram and join in some groups such as Google+, Linkedin.
Exchange app installs/reviews- You can send a review to other app and other will do same for you. While it will take longer time to boost the app ranking.
App webpage optimization- It is necessary to create and market an app webpage. This page will show your app feature.
You always should consider about app promotion strategy in the very beginning, even at the development stage. How to beat your competitors on the market?
Online Marketing can help you reach to audience worldwide. With upto
100% of your target audience spending most of the time surfing
the internet, an online presence and availability is a must have.
Pre-launch promotional campaign in advance
Thorough marketing research
App Store Optimization
Post launch maintenance
Organic downloads have always shown a better results in terms of loyalty and retention. If you help a customer with their problem, you are going to have a customer who trusts you. Paid ads are sometimes deceiving and people don't like ads. This doesn't mean paid advertising is bad but if you can get something for free and better, then why shouldn't you take it.
What is Mobile App?
A mobile app is a software application developed specifically for use on small, wireless computing devices, such as smartphones and tablets, rather than desktop or laptop computers.
Mobile apps are designed with consideration for the demands and constraints of the devices and also to take advantage of any specialized capabilities they have. Agaming app, for example, might take advantage of the iPhone's accelerometer.
Mobile apps are sometimes categorized according to whether they are web-based ornative apps, which are created specifically for a given platform. A third category,hybrid apps, combines elements of both native and Web apps. As the technologies mature, it's expected that mobile application development efforts will focus on the creation of browser-based, device-agnostic Web applications.
Here are some of the techniques you can use for your App Store Optimization strategy:
– Add Keywords into the title
Although, the exact ranking algorithm in app stores was (and probably will) never made public, many app marketers could recognize that the app title is one of the most crucial factors for ranking. So make sure to include your most relevant keyword into the title. However, it should stay readable and clear!
– Avoid too long descriptions
Users do not read eternally long full-text app descriptions. They immediately want to know what your app is about. So make sure to start with something getting their attention and then try to clarify your apps features in a plain and preferably short way. Better concentrate on the most important features and keywords.
– Observe and Respect User Reviews
User ratings and reviews are very important aspects for your apps performance in store. Although there are bad reviews, you should answer them as fast as possible. Positive reviews, especially, should get highlighted.
– Monitor your app & Try new things
As App Store Optimization is an iterative process, optimization never ends. Positive results might not be visible immediately. So make sure to continuously monitor and optimize your app and app store rankings. As every apps path of optimization is different, just try out things and document whether it worked for your app or not.
Also here is a link to our ASO Guide, which tells you the most important principles and facts about App Store Optimization.
Press Release: The best way to get famous and reach out to all media portals – Press Release. There is a difference between a pre-launch press release and an official app launch press release. When you send out a pre-launch press release, it's all about the 'why' more than 'what' the app is about.
Pre Launch: Don't let fate decide whether your app succeeds or fails. Whether you're launching or updating an app you want people to know. Generate some buzz and let the world know your app exists. This can be accomplished via issuing press releases, social media campaigns, banner ads, giveaways and more
Social Media: Social media integration and your landing page go hand in hand and it's integral to your page. Ensure your app brand has active accounts on Facebook, Twitter and YouTube. You can also try Instagram as it's a great way to build up suspense. Hold quick competitions, lucky draws and early discount coupons.
Landing Page: Before your app reaches the audience, it's always best to build up some suspense. Work on a creative and effective landing page which conveys the gist of your idea. Get interesting video clips and visuals which can connect and arouse the interest of the target audience. Remember don't give the entire app idea away. Reveal a little, hide much more.
App Analytics: App analytics are a great way to learn about your customers as they provide you an in-depth understanding of the way your users make choices and their browsing patterns too. It's important to know your user base thoroughly.
Promotional campaign:
Social media marketing is one of the most effective promotional techniques:
Social networks: Facebook, Twitter, Instagram, Google+, LinkedIn – ensure the presence in each of these largest networks. Create a fan page, send posts to the relevant groups. Make good advertising materials which going to catch your target audience attention.
Youtube: make video clips to show your app's functionality, do this in funny and creative way. Your goal is to create the viral content that will spread on its own. It would be the best of all possible scenarios: cool video that wins hearts of users and gets millions of views and shares. Also you can order paid advertising on this site. There is a free application for creating a promo clip by yourself.
Blogs: search for review bloggers, pitch them your application or send an article about it. Be courteous and friendly, make a few compliments and you'll have all chances to get into the new post.
2. Use your own resources (website, social networks groups and accounts):
Place a special page for the application on your website.
Advertise it in your FB group.
Send newsletters to subscribers.
Press release.
3. Optimize your app for appstore
Title, good description, include the keywords.
Take care about app rating and positive reviews
Price
App cross-promotion
Marketing research
You have to know everything about your target audience, so don't ignore statistics. It will help you to determine, what channels are better for you, what unique options you can offer your customers and review your campaign's efficiency. Here Mobile Analytics Tools will be extremely helpful.
Post launch maintenance – keep your users engaged. Release updates, keep track of the feedback.
Our ASO Services includes:
Top Asked Questions?
Does exclusivity work as a marketing strategy for an app?

What are the best iPhone app marketing strategies?

Can you tell me about marketing strategies for successful apps?

What can be best marketing strategy for a mobile app?

What are the best offline marketing strategies for app promotion?

What is the best for Mobile App marketing?

What are the best mobile app marketing strategies?

What is a strategy for an Android app marketing?

What are the marketing strategies used by prisma app?

What is the best free marketing strategy to market your android mobile game?
WANT TO KNOW ABOUT MARKET STRATEGY SO CALL US  – 9915337448, EMAIL; Surjeet@ppcchamp.com