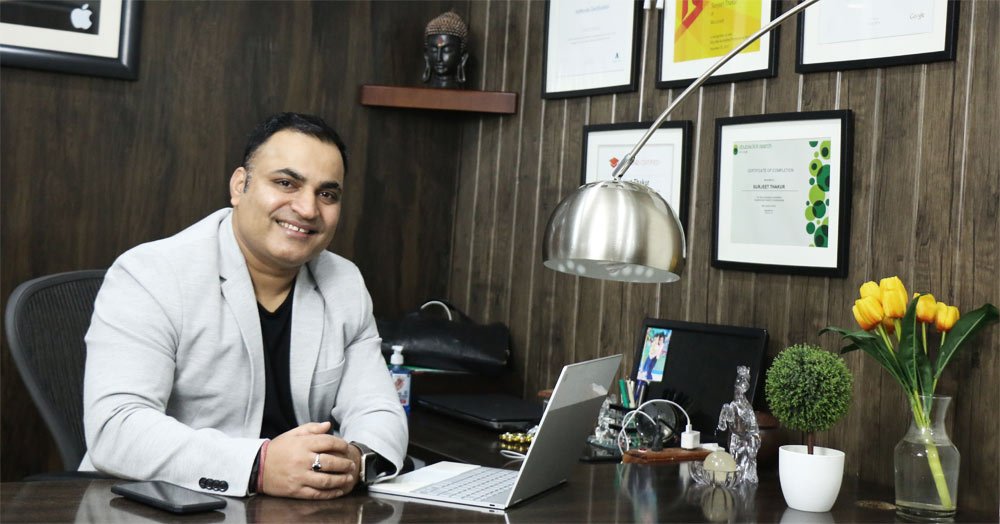 WordPress Expert in India – WordPress is the leading open-source Content Management System (CMS) in the world. In case the words 'content management system' sound too technical, let's put it in some other way.
WordPress is the most popular way to set-up a website. WordPress, in fact, powers more than 40% of the websites that you see on the internet today. Anybody can use WordPress to build a website or blog, without using even a single piece of code.
Almost all businesses in the post-pandemic era have moved online, as all offline businesses were adversely affected during COVID-19. Because of this reason, there has been a huge increase in the demand of quality WordPress Experts in India.
If you are looking for the best WordPress Expert in India who can design and develop a great website on your behalf, your search ends here with Surjeet Thakur!
Hey there! Welcome to the digital world of Surjeet Thakur. I am a certified Developer and  marketing expert with more than 15+ years of experience in the field of WordPress.
My expertise spans across WordPress designing, WordPress development, WordPress support, paid ads, search engine optimization (SEO), etc. In this post, I will tell you how you can make the most out of WordPress through professional services of an expert like me.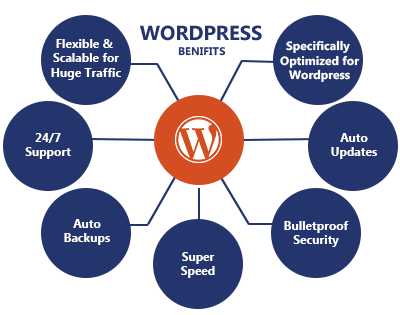 My clientele includes many small, medium and large-scale companies that are always looking for new opportunities to grow. I hate the word 'complacency' – it is the invisible enemy of an individual or an organization's progress and persistent success.
Wh
at services do I offer?
Now you must be wondering what kind of WordPress services I offer. Well, there are many as you can see below:
1)
Web
Design and
Development
Do you need beautiful and eye-catchy websites that appeal to your audience? Also, are you looking for functionalities that make an enjoyable experience for a user browsing your site? I have created 1500+ websites and numerous landing pages so far, with exceptional functionality that makes even the complex of tasks very simple.
All my websites are guaranteed to provide you 100% satisfaction in terms of both aesthetics and performance. The websites will load at lightning fast speeds, fetching you a few brownie points on the search engine algorithms as well.
2)
API Development
In case you do not know what APIs are, I will try to explain it in very simple terms. API stands for Application Programming Interface (API) that acts as a connection
between two applications. I can integrate third-party applications/systems such as Google Analytics, Google Maps, MailChimp, etc. via API integrations which will make your site more expandable.
3)
E-Commerce Solutions
As the top WordPress expert in India, I am also skilled at e-commerce platforms such as Shopify and BigCommerce. Besides, I will also provide you all the assistance needed with e-commerce plugins such as as WooCommerce.
4)
Website Migration
I take care of everything from performing file and database backups to transferring sites to a better hosting. I make use of SSH to ensure safe migration methods; so all your content including themes, plugins, settings and other options are intact.
5)
Consulting
After spending so many years with WordPress, I can now guide others in the right direction. My consultancy services may help you determine the most effective tactics for your WordPress projects. My advice can also come in handy for precise recommendations and analysis for your website installations, updates and repairs.
6) Enterprise WordPress Development
There's no point in running a website that can't take your potential customer through all the stages of your conversion funnel. Furthermore, I will help you develop fast-loading, scalable and safe enterprise apps that will take your business to the next level.
7
) PSD to WordPress
Do you have a design in the form of a PSD file and want to get it made into a responsive website? I can help! I will slice down your PSD file and code it into a complete website. Rest assured, you will get the exactly same site that you have visualized through the Photoshop file.
8) PPC Ads
Pay-Per-Click Ads are among the leading ways to promote your products/services in front of a large number of potential users. It is one of the most cost-effective and reliable methods of marketing, the results of which can even be measured in real time. In the last decade or so, I have never seen a business that hasn't benefitted immensely from such ads. PPC Ads can be published on both search engines and social-networking portals.
9
)
Security
The security of your wordpress website will be among my top priorities. These days, a site needs to be highly secure or else it can be taken down easily through malware attacks by unethical hackers. I will create a highly protective layer around your website that even the best of hackers around won't be able to pose any harm to. Your business is in safe hands!
Call or Whatsapp
For more details and services: +91-9915337448
Skills of a WordPress Expert
There are many skills besides designing and developing that separate the best WordPress Expert from the average ones – I am speaking from my experience! Here are the skills that put a WordPress Expert in India on the path to long-term success and fame:
A
) Sales & Marketing
WordPress is widely used as a commercial tool. So having some business experience under the belt is always an added advantage. Top WordPress experts like me know what the customers are looking for, how to showcase your products and services in the most efficient way (without looking spammy) and how to take them through every stage of the sales funnel. I make extensive use of Pay-Per-Click (PPC) ads on Google and social media to market my clients' products and services to their potential customers.
B
) Mobile Development
The majority of the internet users these days use mobile devices. Owing to the number of different mobile devices, a wordpress design and development expert has to work with many screen sizes and resolutions.
I, for instance, make sure that my client's website is supported by as many mobile devices as possible. The more accessible your business is, the more likely you are to get more sales and highly satisfied customers who will definitely return for another purchase.
C
)
Search Engine Optimization (SEO)
Not all website designs are search engine friendly – this is a fact that most of the WordPress designers fail to understand. Intense competition means that Wordpress professionals have to get smart and not just stick to what they did a decade ago to gain the top rankings on Google and Bing.
As a certified digital marketing expert, I know how important the knowledge of SEO is which includes web crawlers, indexing, sitemaps, meta tags, etc. The ideal SEO practices will ensure that you stay visible on the top search results, even in the long-term.
Why you should hire me?
You must be wondering why you should hire me or rather any WordPress Expert in India for that matter. Here are some great reasons to hire me, Surjeet Thakur – India's leading WordPress Expert:
I
) Enjoy highly-functional and unique websites
I believe in providing the best to my clients. There is no 'template work' involved. Every client gets a unique website that is not only customized as per the expectations but is also loaded with tons of functions. Your website is basically your virtual store or office and under no circumstances would you like it to look the same as the others around. Right?
II
)
Super-fast technical a
ssistance
Hiring wordpress experts through a company means that you have to at least wait for 24-48 hours for the technical help to arrive, regardless of the losses that you are making every hour. This is not the case when you work with a single WordPress Expert. Complete technical assistance is just a text or a phone call away!
III
)
Better Search Engine Optimization (SEO)
Unlike other wordpress professionals, my work doesn't stop at providing attention-catching websites and landing pages. I believe in working for long-term success rather than just short-term gains. And whenever you are looking to perform well in the long-run, you can't ignore the numerous benefits of SEO.
I excel at providing both on-page and off-page optimization services. Within just 1-2 months, you will see visible differences in the organic rankings in all major search engines like Google and Bing.
IV
) Lightning fast loading speed
Inexperienced wordpress designers and developers make use of a lot of plugins and unnecessary pieces of code. This, in turn, slows down the loading speed of your website, and slow-loading web pages are neither liked by users nor by Google's search ranking algorithms. I will, therefore, boost your page loading speed by reducing dependence on too many plugins and unnecessary pieces of code.
V
)
Improved user-experience
"Customer is god" is a popular phrase in economics. And displeasing your clients or potential customers with a bad user experience is per se a 'sin'. I will make your site simple and engaging, which guarantees a better user experience.
Most of the 'netizens' in India are fond of this simplicity. They will hardly spend more than 5 seconds on a complex website. Google too would reward you with better organic rankings if it senses that users are spending a lot of time on your website.
VI
) Cut-down on your costs
By availing my WordPress professional services, you can cut down on your expenses in two ways. First, you can save on the money that you would have paid on hiring an entire team from a company. All the tasks will be taken care of by me alone.
So you can assume that I am a one man army! Next, as time is passing by many wordpress plugins are switching to the subscription model – you will only get a handful of free plugins. You may opt for the paid ones, but if you do not have the technical knowledge to run them in the right way, hiring a WordPress expert in India like me should be your most affordable choice!
VII
) Utilize your time better
When the professional services of a WordPress expert is at your disposal, you need not worry about anything related to the design, development, marketing and support for your website. With a lot of burden taken off your head, you would get plenty of time to utilize better.
You can attend meetings, meet manufacturers/vendors, shipping companies, procure products, bring service providers on board and spend some quality time with your family – you can do all this when you have an expert to deal with the time-consuming technical aspects.
Call or Whatsapp
For more details and services: +91-9915337448
Basic WordPress Elements and Terminology
In order to understand the blog post well, it is better to be well-acquainted with some common wordpress terms:
1) Dashboard
The WordPress portal that you access by adding the /wp-admin to your site URL is the Dashboard. When you are working from there, you can say that you are operating from the 'back-end' of your site.
2) Themes
A WordPress theme gives your site its appearance. The theme comprises of PHP files with Javascript, HTML and CSS, all operating in unison to showcase your content in a unique way. You can easily change the theme of your website without worrying about messing up the content of your website.
3) Plugins
Many times people require functionalities that generally require a specific set of complex codes. Plugins help website owners add many types of functionalities to their website without writing a single piece of code. Plugins come in very handy, for instance in adding advance e-commerce functions, sliders, site visitor analytics, check SEO score, etc.
4) Permalink
This is a fancy word that WordPress uses to describe a permanent URL on your website. If you wish to change the default structure of the permalinks on your website, you can do so easily from the settings.
5)
Shortcodes
A shortcode is basically a way to use a shortcut on WordPress. Shortcodes are helpful when you want to embed a file or feature without writing long, complex pieces of code. All you have to do is insert a short line of HTML code!
6) Widgets
Through wordpress widgets, you can customize your website with ease. Every widget performs a specific function on your site. Website owners commonly use them on sidebars, but they can also be used at other places on your website. "about us", "categories" and search bar are a few common widgets.
7) Tags
Tags and 'categories' are quite similar but the former is usually used to describe blog posts in even more detail. They are, in essence, used to identify the key topics that you often discuss in your posts.
Is WordPress the best CMS?
My clients often ask me if WordPress is the best Content Management System (CMS). Although every CMS has its own pros and cons, WordPress is the most versatile of them all:
1) Adaptability
Many people are still under the misconception that WordPress is mainly used for building blogs. This may have been true in the initial years, but the landscape has changed drastically over the last one-and-a-half decade. WordPress is, in fact, enjoying an added advantage because of its blogging roots. Nevertheless, here is a list of the types of websites that you can easily make with WordPress:
Business websites
Portfolios

Forums

E

–

Commerce sites

Membership sites

Ratings websites

eLearning modules

Chatrooms

Galleries

Job boards

Personal websites for self-promotion

Business directories

Q&A websites like Quora

Wikis and knowledge

–

bases

Non-profit websites for collecting donations

Media-oriented

sites like YouTube

Auction and coupon sites

Blogs
2)
No coding knowledge needed
Gone are the days when you needed to have a lot of technical knowledge about designing and programming languages. WordPress makes it very simply to launch a website without editing even a single piece of code. The open-source content management system offers tons of plugins to add further functionality to your website, again mitigating any need to bother about troublesome pieces of codes.
3
)
SEO integration
WordPress is Search Engine Optimization (SEO) friendly. It generates title tags and meta descriptions for your posts and pages automatically. Another SEO plugin that needs an honorary mention while talking about this CMS is the Yoast SEO plugin.
One section of the Yoast asks you for a "Focus Keyword". Once you enter the same, it analyzes your post/page and gives you recommendations in terms of keyword density, page title suggestions, SEO title mentions, etc. So you can use this huge checklist to make your content more search engine friendly.
4
) Enjoy full control over features
If you search the internet for 'CMS', 'website builders' or 'website platform', you will come across many names such as WIX, Joomla, Squarespace, Magento, Weebly, Shopify, Jimdo and many more. All these platforms are just fine for creating websites, but the non-open source ones, such as WIX, Squarespace, and Shopify, limit your control on the features that are offered in the premium packs.
5) WordPress is
an amazing
blogging platform
It started off as a blogging platform, and to this day it has remained faithful to its core. WordPress has fared well in the blogging category, despite the intense competition, thanks to its powerful advanced tools that you find in the blogging engine. If you pursue blogging as a hobby, then even Blogger, Medium and Tumblr may work fine, but if blogging is your profession, WordPress should be your companion for life!
What you can expect from me?
There are some qualities that make me stand apart from other Wordpress professionals in India – that's why I am the top WordPress Expert in India. Here's what you can expect from me:
An exceptional technical skill set

Timely delivery

of project

Comprehensive reports

Innovative solutions

Marketing strategies

Strategies to improve

your

e-commerce store

Plans to execute ideas successfully in one go!

Prompt support
How WordPress Works
Since you are working on WordPress, having an understanding about how wordpress works can come in handy sometimes. As the best WordPress Expert in India, here I'll try to explain the mechanism behind its work in as simple terms as possible.
WordPress requires 2 components – PHP and MySQL – to work on a web server. In case you didn't know, WordPress is written in the PHP language, which is what makes it dynamic. PHP is a server-side language, so it runs on the server prior to delivering a page to the browser.
It wouldn't be wrong to say that PHP is one of the most popular programming languages because of WordPress itself! PHP is amazing at adding information to databases and extracting the same as per a specified criterion.
MySQL, on the other hand, is an open-source relational database management system, which in layman terms, is a complex spreadsheet that files data under multiple related headings. MySQL is the 2nd most popular database in the world, thanks to its lightning fast speed at responding to queries.
In a nutshell, WordPress functions on the following 3-levels:
It provides its users with a dashboard (an easy interface) to manage their content database.
WordPress creates MySQL queries for the database, receives the information and publishes the page comprising the required information on the path when it is requested by a web browser.
It supports variety through themes, shortcodes and plugins, which ensures that you can easily add whichever functionality you desire.
Please note that WordPress holds all the content in the MySQL database. The way that content is presented in front of the audiences depends on your wordpress theme.
Call or Whatsapp
For more details and services: +91-9915337448
Why people find WordPress difficult to use?
My clients often tell me that they find WordPress quite hard to use. Since I am an expert in this field, I couldn't figure out what they were finding so hard to understand or implement, especially when there's no coding required. So, I always ask my clients out, and here's a list that I have compiled out of all the answers I have received to date:
A) Initial installation and setup
When people are new to a CMS, it's quite natural to find it difficult to go about the right way of installation and setup. WordPress is an open-source software, and not a website building service/tool like Wix, Blogger, Weebly, etc. So the former has to be installed on a server before you can start using it.
Furthermore, novice users think that's it is just a "one-click" installation. Well, the marketing gimmick is true that it's a single click installation, but your job doesn't end there. Website owners must spend a lot of time configuring settings of both the wordpress and the host.
You should choose a good hosting company – I usually recommend Siteground and Hostinger. This will save you a lot of pain when it comes to website loading speed, no downtime, etc.
B)
Complicated themes and p
lugins
Whilst most of the plugins are fairly easy to install and use, some can turn out to be very complicated, especially when you have just started out without the help of a quality WordPress Expert in India.
Themes and Plugins help you give your desired website the desired look and functionality without writing long pieces of codes. But using multiple themes/plugins can create a lot of confusion and make your website loading slow. Managing the settings of various plugins is often an uphill task for beginners.
C)
No in-built a
nalytics
Websites owners require analytics to check how their website is performing over time. This information includes:
Number of

users visiting your website;

T

heir behaviour – time spent, bounce rate,

keywords used to land on the page

Overall website performance
WordPress, however, doesn't have inbuilt analytics. You can opt for Google Analytics or other 3rd party plugins, but it adds one more step of setting the whole thing up, which isn't liked by websites owners who have just started out.
D) Trouble understanding 'categories' and 'tags'
Remember that WordPress started out as a blogging platform? And that's why it still makes use of 'categories and 'tags', despite the fact that it is used by all sorts of different websites (like business websites, eCommerce stores, etc.)
As long as you are using WordPress for blogging, the two entities will be fine. But, if you want to preserve the overall search engine optimization (SEO) of the website, you may have to 'no-index' categories. Using multiple categories with no tags or doing vice-versa may lead to difficulties in navigation.
WordPress Tips for Beginners
If you have just started out with WordPress, it is my duty as the top WordPress expert in India to provide you some valuable tips. These suggestions will go a long way in helping you:
1) Always choose a quality theme
There is a wide variety of wordpress themes available, but you can't find all of them in the Wordpress theme directory. ThemeForest, for instance, has roughly 50,000 themes to choose from. Many decent themes are often paid, but they are quite affordable. So if you find a quality theme that goes too well with your business, no price is too high.
2) Install Yoast for SEO
Yoast SEO is the top plugin that website owners in India use for search engine optimization (SEO). It comes with tons of metrics to improve your content and make it more discoverable and search-engine friendly. Because of its utility, Yoast SEO plugin has 5 million+ active installations.
3) Always refrain from using too many plugins
Beginners have a tendency to install a huge number of plugins right when they start. This coupled with the website being on a shared server means that your website may slow down, so much so that it may even pain your visitors to keep patient. As a WordPress expert, I also suggest my esteemed clients to not go in for plugins that have too low number of installations. You can always find better alternatives.
4) Shorten your Permalinks
The default URLs that WordPress generates according to the title are often quite long, which appeal neither to the reader nor search engine algorithms. Just keep the major keywords in the URL that gives the readers an idea about the content of the page and also makes Google crawlers happy!
5) Compress Images
Quality Images comes at a price – a heavy file size. All the images that we click on, for example, our mobile cameras these days are quite heavy. If you keep uploading images without compressing them, your server would have to bear the brunt each time a user requests the page to load.
This will make your website very slow. I am not saying that you should use images with caution. Feel free to put as many images as you want in your content, provided that they are compressed to the extent that they don't take a toll on your server and user's experience.
Conclusion
So there you have it folks! I have tried my best to cover as much information as possible about WordPress and the services that I offer for it. WordPress Experts like me are, in a way, all-rounders.
I take care of everything from web designing, web development, website migration, digital marketing to setting up a complete Shopify store. My clientele is not limited to a particular country and that's why I have been enjoying a great success for more than a decade.
WordPress is indeed a great Content Management System (CMS). It has fared quite well for all types of websites, in spite of the fact that it was originally a blogging platform.
Instead of hiring a complete team of incompetent individuals, it is better to bring an experienced professional on board who will take the responsibility of the entire project on his shoulders. So, if you have any idea or a need, let's discuss it in detail right away. Reach out to me at:
Thanks 🙂