Chandigarh's Top Riches Person List 2020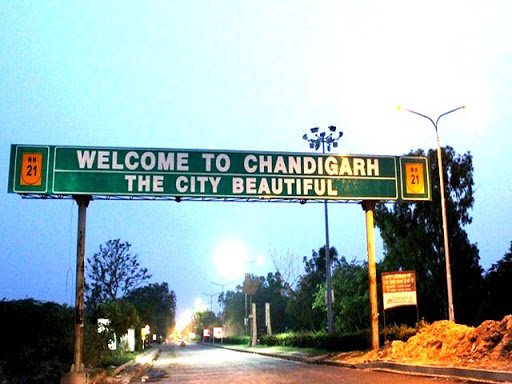 5 Rich personalities of Chandigarh – Ever wonder who the richest person in your neighbourhood is? We just upgraded our Top 5 Richest People in Chandigarh List! Curious who made the cut? Keep reading!
Like everyone, you too want to become rich. Sure, people who have ancestral property can become billionaires easily. But even a middle class individual like you can also be rich if you make your money work for you right. 
Emergence of internet has offered tremendous earning opportunities. For many people internet means source of income. Let's take a look on some killer tips of online earning which will make you think about it.
To earn money online you need to put lots of effort in creating your website, online marketing of website,  writing quality content. When you do all this techniques, you will start generating traffic and then make money based on the traffic.
It is said  "Be humble do not let your success go to your head! " Have you heard of the story of Chandigarh based poor man who become rich but never forget his earlier life. Let me tell you ……
There was a trash man who came everyday in different sectors in Chandigarh and picked the trash and all the very dirty garbage from homes. Every day he worked very hard and collected money, everyday now and then work work work…
Then, after many years of hard work he became rich, bought a nice house and a car. But his car contained a broom hanging on its bumper.
Whenever he went to the Chandigarh city, people asked him, "Are you mad? You have placed a broom on your luxurious car?" 
And to people  he replied, "I used to place a broom on the bumper so that I could always remember that I was once a garbage man and that I should not have pride over my wealth ". People became amazed by hearing his words.

I know this is short real story but it's pretty inspirational.
Here is the list of 5 rich personalities of our Chandigarh city
Chandigarh is a city that is known all over the world for its beauty and architecture. There are some famous personalities of Chandigarh who have made the city proud. Here is the list of 5 rich personalities of our chandigarh city
1) Anil Talwar – Destined to be a Jeweller
The Talwar family has been in the jewellery retail trade for more than six generations and Anil Talwar's single-minded dedication and farsighted vision has propelled the business towards dizzying heights.
Their house of 7–8 kanals in the most posh area of Chandigarh, sector 9 and collection of luxurious cars confirms the fact that they are rich personalities of chandigarh. 
The Talwarsons story of fame and fortune in the true sense of the word started in 1953 – when the late Sat Pal Talwar came to Chandigarh from a small village, Garhdiwala in Punjab, with his father and two brothers in the year 1953. 
"I was born in 1962 and "sarafi mere khoon mein hi thi" (the jewellery business was in my blood)," says Anil reminiscing about a joyful, carefree childhood.
"My father never took even a single holiday in his entire lifetime. I worked with him for 28 years, and till his very last day, I always saw him working honestly and with total enthusiasm and commitment.
I myself believe in the maxim of "Work hard, play hard". I still put in 12 hours of work every day…" he adds.
Dr Kanwar Deep Singh born on  21 August 1961,  is a businessman turned politician . He is also the president of the Indian Hockey Federation (IHF) and the Hockey Association of Haryana.
The Alchemist Group forayed in healthcare, pharmaceuticals, food-processing, real estate, infrastructure and tea estates, possessing well-known retail brands like Republic of Chicken. In all these businesses he did well.
At present, he is the Chairman Emeritus of the Alchemist Group, while his son Karan Deep Singh now chairs the Group. Singh also owns Anant Media; which runs the Tehelka magazine.
He is regarded as a most respected leader, who has been made a head and party in-charge of 13 northern and northeastern states for the party.
People often get astonished after knowing the huge assets held by politicians. But here is an Indian Police Service (IPS) officer who even trumped politician in terms of capital.
Gurpreet Singh Bhullar is the police officer who is leading in the club of Punjab's crorepati IPS.
Bhullar who has had the longest term as SSP of Mohali has shown 16 properties that include eight residential, four agricultural and three commercial plots.
His assets include  Rs 85-lakh commercial plot at the venerated Barakhamba Road in central Delhi along with a 1,500 square-yard vacant plot in Delhi's posh Sainik Farms.
His most expensive asset is pegged at Rs 45 crore and mentioned as "uncultivable land" in village Bariali in Mohali. According to the documents, most of the properties have been inherited from ancestors .
Two-time Congress MLA , Kewal Singh Dhillon, was the richest candidate in the 2012 Punjab assembly elections . He had declared assets worth Rs 79 crore, while son Karan was worth another Rs 57 crore.
The family-owned Dhillon group of companies, has a turnover of around Rs 1,000 crore.
Though kewal singh Dhillon is also into beverages, real estate and hospitality business, he's best known for bringing Pepsi Cola into India in the 1990s when Rajiv Gandhi was the prime minister. Politically, too, Dhillon has been on a winning spree.
He started his innings in 2007 when he contested the assembly elections and came out victorious. This was repeated in 2012.
He has beverages business, that  had begun much before his political career took off. Dhillon also made forays into real estate , entertainment and hospitality. Besides this, the Dhillons have a plant at Phillaur where the group executed expansion plans of around Rs 200 crore.
Prakash Singh Badal is a famous politician and he was the Chief Minister of Punjab. He started his political career in the year 1947. He started his career as the sarpanch of the village and later on joined the Punjab Politics.
He became the Chief minister of Punjab in the year 1970 and was also the youngest chief minister in India.  Prakash Singh Badal has received many awards and laurels in his career.
Parkash Singh Badal did his graduation from Former Christian College in Lahore (now in Pakistan). He has two children, and his wife Surinder Kaur passed away in 2011 due to cancer.
He has some family business like transport, hospitality and media business. The total property attributed to the Badal family in the challan is pegged at Rs 4326 crore, out of which Rs 501 crore worth of property has been found in India and property worth Rs 3825 crore is indicated to be in the possession of the Badal family overseas.
Chandigarh holds one of the richest traditions of affluent lifestyles, families and cultures. This is the latest and updated list of Top 5 Richest Person in Chandigarh.
These are Indian millionaires who are wealthiest Men in the Chandigarh.