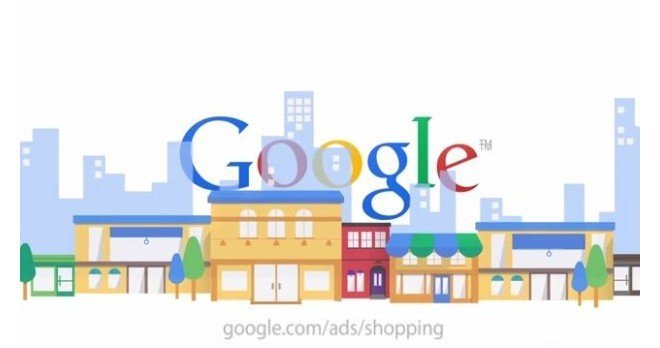 Setup Product Listing Ads (PLA) in Google AdWords – Looking for an Expert PLA Ads agency  (Consultant, Expert, Manager, Firm, Company) to manage  / Manage your Google PLA Ads? Our team of Digital marketing PLA Ads Experts adopt advanced approach and strategies to create and setup  your PLA Ads  on your website.  PLAs simply provide more information for customers further down the sales funnel. On the verge of purchasing a good, seeing both the product and the price is all the information they require and it is easy to click through knowing what you get.
Those at the beginning of the sales funnel are more likely to click on the organic results to find out more about the product and will return in the future to purchase the product. The key is though when they return they will enter Google and likely head straight to a PLA.
Hire a PLA Ads Expert Now! : skype: oli-jee, Email: surjeet@ppcchamp.com
What you need to start PLA Ads Setup – Once you have all of the requirements for Product Listing Ads such as the Google Merchant Center account and an error-free data feed, you can focus on setting up a Product Listing Ads campaign in your Google AdWords account. But how do you start?
What are PLA ads?

When you run a normal AdWords campaign and you bid on keywords like Boston dentist or other service based keywords, or informational keywords like SEO tips, you see the normal AdWords ads that we all know and love. You have some ads in the fold and some ads on the sidebar. But, if you search for certain product related keywords that have a strong buyer intent, you have two options. You can advertise like normal with an AdWords ad, or you can use a PLA ad.
How Shopping campaigns and Product Listing Ads work
Product Listing Ads use your existing Merchant Center product data — not keywords — to decide how and where to show your ads. The product data you submit through Merchant Center contains details about the products you sell. We'll use these details when we match a user's search to your ads, making sure to show the most relevant products.
You manage your Product Listing Ads in AdWords using Shopping campaigns, a simple and flexible way to organize and promote your Google Merchant Center product inventory within AdWords.
This right here is an example of a bunch of different PLA ads. What this is is an ad that shows product information. It shows an image, a price, and a little bit of a description. You can click on it and go right to that section of someone's site and make a purchase.
Here's another example of PLA ads. When someone searches for USB microphone you'll see some PLA ads, and instead of being on the sidebar these are actually above the fold at the top of the search results.
Where your ads appear?
Here's where you might see your Product Listing Ads across the web:
Google Shopping (in select countries)
Google Search, next to search results and separate from text ads
Google Search Partner websites, including YouTube and Image Search in some countries (if your campaign is set to include search partners)
Your Product Listing Ads can appear at the same time as text ads, because we want to give shoppers access to the full variety of products that match their search. This means that shoppers can find the best match before clicking through to make a purchase, which might help you close the sale.
You may not want to list on Google Shopping if:
– You sell less than 500 products.
– You sell products in a highly competitive category.
–  You can only spend a limited amount on your PLA campaign (e.g less than $1000).
– Your site quality isn't quite up to snuff.
PLA Ads Example
If you sell ballet slippers and have a text ad for ballet equipment and a Product Listing Ad for ballet shoes, a customer could see both of your ads on the same Google Search results page.
Availability by country
Product Listing Ads can appear on Google Shopping, Google Search, and some Google Search Partners in these countries: the US, the UK, Australia, Germany, France, Japan, Italy, the Netherlands, Brazil, Spain, Switzerland, and the Czech Republic.
Product Listing Ads only appear on Google Search and some Google Search Partners in these countries: Austria, Belgium, Canada, Denmark, India, Mexico, Norway, Poland, Russia, Sweden, Turkey.
PLA Ads Cost
Just like other AdWords ad formats, your Product Listing Ads participate in an ad auction, but you'll only be charged whenever someone takes one of these actions with your ad:
The user clicks an ad that leads directly to the landing page on your website
The user clicks an ad that leads to the Google-hosted landing page for your local inventory
This is known as cost-per-click (CPC). When you're creating your Shopping campaign, you'll decide how much you're willing to pay for each click.
You'll only pay the minimum amount necessary to rank higher than the advertiser immediately below you, and you'll often pay less than your maximum bid.
Now it's time to go over how to set these up for your site. Your first step is to create what's known as a Google Merchant Center account. This is important because this is where Google actually pulls your product information from. To set up your Merchant Center account just google Google Merchant Center, and it's obviously the first result. Click on that. Choose your country, click continue.
Link Your Accounts
Before you can begin using product listing ads in your account, you need to link your AdWords and Google Merchant Center accounts. To do this, log into your Merchant Center account, then click on "settings" in the left navigation and AdWords from the menu that pops up after clicking on settings. On the AdWords page, just enter your AdWords customer ID (looks like a phone number and can be found at the top of the page when logged into AdWords). It is possible to connect one Merchant Center account to multiple AdWords accounts if necessary.
Then, it's time to configure your account, which is basically just giving them information about your business like your store name, the description, a website URL, and where you're located. Once you have all this filled out click on save updates and, bingo, you now have a Google Merchant Center account.
Step by step create PLA Ads:
Your first step is to click on the blue button that'll appear when you first login to your Google Merchant Center account. Then, you want to integrate your AdWords account with your Merchant Center account. To do that with the AdWords account that you're already logged into just click the blue button. If you want to link your Merchant Center account with a different AdWords account you can add the AdWords customer ID here, click link account, and it'll do that. We're going to link it with our AdWords account that I'm currently signed into.
PLA Ads Setup
Now it's time to get your PLA ads all set up. Your first step is to create a campaign just like you would within Google AdWords. You want to give your campaign a descriptive name. So, if you were selling, let's say, baseball bats you'd call it baseball bats. Then, you'd choose the countries that you want to target with your PLA ads. Then, click create AdWords campaign and continue.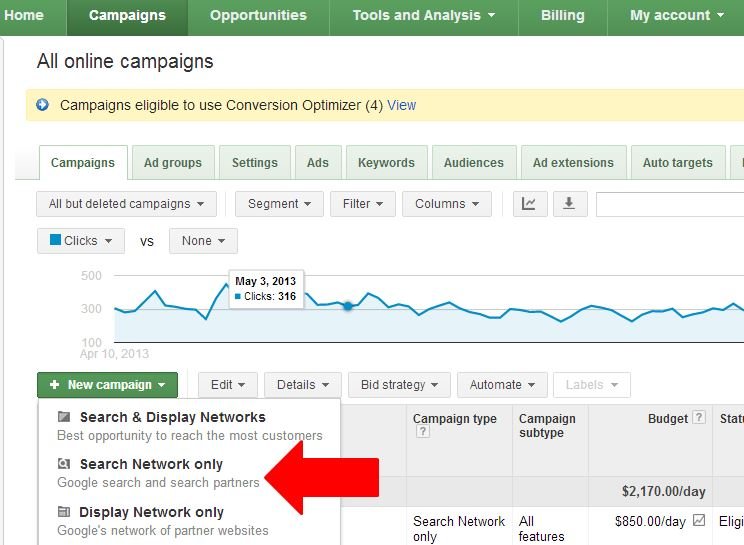 Next, you want to customize your bid and budget. Your max cost per click is just like with an AdWords ad. This is what you pay when someone clicks on your ad. Then, you can set your daily budget. When that's all set click save campaign settings and continue. Once you see this screen you're good to go, and then you just want to click on finish. Then you'll see information about your PLA ad campaign performance like clicks, impressions, click through rate, cost per click, just like you would with a normal AdWords account.
The major difference between a PLA ad campaign and a regular AdWords campaign is that there's no quality score. The only things that influence your visibility are your bid, your daily budget – so if you go over that, obviously, it won't show any ads, and the data that you give it in your data feed which I'll go over next.
Let's say that you're not getting much traffic from this. It could be that your bid is too low and you're not showing up high enough or in enough searches. So, you may want to change that to, let's say, 20 cents, and you can increase your daily budget. When you want to make a change just make the change here and click on update.
PLA Ads Advanced Setting
If you want more advanced settings than just being able to modify the bid, budget, and target countries you can click on advanced manage in AdWords and you can actually manage the settings within your AdWords account. As you can see here, you get a lot more robust information. For example, you can filter, you can add and remove columns, you can add new ad groups just like you would within a regular AdWords campaign. So, if you really want to invest in PLA ads I do recommend managing your PLA ads within AdWords.
Once you have everything set up in terms of bids it's time to actually get your products into the Google Merchant Center so Google can display them as PLA ads. To do that you want to click on data feeds in the side bar, and click on new data feed. This is where you give Google specific information about the products that you sell, like the category, the type, the price, and the availability.
What you want to do is give your data feed a file name, like baseball bats two, or dresses three, or whatever describes what type of products that you're going to upload. Then, you want to click on I want to use Google spreadsheeets to store, edit, and upload my feed, because that just makes everything a lot easier. Then, you want to keep this checked off, please generate a template spreadsheet for me, and click on save changes.
Then, you want to click on edit spreadsheet. This is the spreadsheet that you want to modify based on what you sell. At the top they give you an example of what to do. You have your ID which is unique to your account, the title which describes what it is, a little description, the condition, the price, et cetera. You would just fill in the blanks for whatever it is that you're selling.
That's all there is to PLA ads. As you can see, if you run an e-commerce store that sells a lot of different products this is a great way to get traffic from people that are actively searching for what you're selling.
Benefits of PLA Ads
More traffic: Many businesses experience significantly higher clickthrough rates (CTR)

with Product Listing Ads compared to text ads shown in the same location for shopping-related searches. In some cases, advertisers have experienced double or triple standard clickthrough rates.

Better qualified leads: As a merchant, you can increase the quality of your leads by featuring product information directly in your ads to help shoppers make informed purchase decisions. This makes shoppers more likely to complete a purchase on your site. For example, when Sally does a Google search for "fish bowl," she might see Product Listing Ads from merchants selling fish bowls. She can tell which fish bowl fits her taste just by looking at the picture. She can also quickly see whether the fish bowl fits her budget by looking at the price. This means that by the time Sally clicks on the ad, she has a good sense of the product and its cost, which puts her further down the purchasing funnel compared to the average web user.
Easy retail-centric campaign management: Instead of keywords, Product Listing Ads use the product attributes you defined in your Merchant Center data feed to show your ads on relevant searches. Browse your product inventory directly in AdWords and create product groups for the items you want to bid on.
Broader presence: More than one of your Product Listing Ads can appear for a given user search and, if relevant, a Product Listing Ad and a text ad can also appear at the same time. This means your reach with shoppers for a single search could double.
Powerful reporting and competitive data: See how your products are performing at any level of granularity you want. For example, you can see how many clicks a particular brand of high-heeled shoes got just by filtering your products view — no new product groups needed. Use benchmarking data to get insights into your competitive landscape. Identify growth opportunities with impression share data and the Bid Simulator tool.
What makes up a Product Listing Ad
Product Listing Ads allow you to include an image, title, price, and your store or business name inside your ads, without the need for you to create unique ads for each product you sell.

Here's what Product Listing Ad search results might look like after a Google search for "fish bowl":
The information in your ad comes from the product data you provide us in your Merchant Center account. You can also opt into other Google services, like Merchant Promotions and Trusted Stores, to enhance your ads in other ways.
The appearance of Product Listing Ads may change as we experiment with the best display options for the format. This could include automatic cropping of your image to focus more on the product.
Targeting Strategies or PLA Ads
There are many strategies you can employ for this Google AdWords product. Picking the proper strategy, as with anything, will depend entirely upon many factors such as the vertical of your company, existing company goals, etc.
Targeting options
The most important thing is to target by the difference that makes performance change. For instance, if you find performance is about the same for each brand of dog food you sell, but each brand name is different from all of your other brand names, then you should target by this attribute.
I'll go through some of the more successful and most commonly useful targeting strategies to begin with, and hopefully you'll find one that matches your needs or could be altered slightly to match them.
If you sell items that have different brands, and you see different performance by brand, this is a great option for you. You will want to set up an ad group for each brand, and within that ad group, set up a target for each brand.
Set up targets by product type.
If you sell many different product types, and you see different performance based on these product types, this is an excellent choice for you. The set up is the same as the targeting by brand: set up ad groups based on product types. Within those ad groups, you should set up targets based on product types. When I say product types, I am referring to the Google product categories.
Set up targets by custom defined attributes.
AdWords labels targeting and AdWords groupings targeting allows you to target by category/product grouping that you decide fits your business best. This would allow you to group products/product lines by season, for instance. You could have labels for "fall line" and "summer line". You could even include a designer's name: "Gucci Fall Line".  The possibilities are endless here. The key to utilizing this targeting method most effectively is to find the biggest cause of performance change in your account. You need to analyze your data in AdWords and any Analytics package you use to find what attribute you can separate your products by that causes performance changes, but everything within each attribute has similar performance. So, while these targeting choices are the most appealing because they allow the most customization, they also require the most work and intelligent analysis to utilize properly.
There are a few differences to these targeting methods you should consider before picking on. You must use the cost-per-click pricing model with the AdWords labels target, but you can target up to 10 labels at a time.  Whereas with the AdWords grouping target, you can only target one grouping at a time, but you can use it for whatever bidding method you prefer.
Set up targets by SKU or product id.
This is a targeting method that seems favored by many advertisers. This allows you to know exactly what product you are targeting. Instead of grouping several or many products into one target, you can be sure the performance of each target is directly tied to an individual product.
This strategy could be advantageous to any website with a small inventory or with a handful of top performing products. For example, if you sell a small line of supplements, it may benefit you to manage each product separately in your Product Listing Ad campaign.
If you are in search of PLA experts to promote your online Shopping business, our team is the right place for you. As you decide to hire PPC PLA Ads Manager, for further queries regarding our services, please contact us.
Skype: oli-jee, Email: surjeet@ppcchamp.com, Mobile: +9915337448