You must have often heard and read the term "Sales Funnel" in business magazines, e-commerce business journeys, entrepreneurial success stories, etc. Despite this term appearing so often in our conversation, most of us do not have a clear idea as to what exactly does this term mean.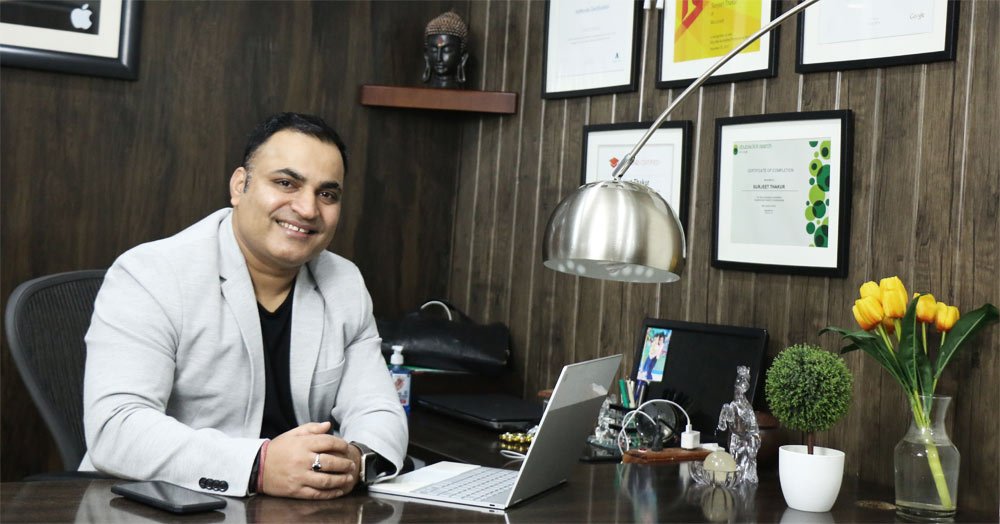 In this post we will analyze the term sales funnel deeply and also list down the best sales funnel software that will help you convert leads into customers easily and effectively. So let's begin with the basics.
What is a Sales Funnel?
A Sales Funnel is defined as the 'process of purchase' that companies lead customers through while buying products and services. Putting simply, each stage of a sales funnel is a step that an individual has to take in order to become your customer.
You may also define sales funnel as the process through which an organization finds, qualifies and sells its product/services to buyers.
The 7 Stages of a Sales Funnel
Although the steps of a sales funnel differ with respect to specific sales model, they can still be generalized in the 7 below-mentioned stages:
Awareness: In this stage, a prospect comes to know about your products and services, usually when they are trying to address a need or figuring out a solution to the problem they are facing
Interest: During this stage, a prospect displays an interest in a product or service by running out a thorough research
Evaluation: The stage when a prospect examines other alternatives as they move towards making the final decision
Decision: When the final decision is made and the negotiations begun
Purchase: As you already know, the stage when goods and services are purchased
Re-evaluation: When a contract is coming to an end, the customer may enter the re-evaluation phase where they will consider if they wish to renew the contract or not
Repurchase: Of course, when a customer repurchases a product/service
The importance of Sales Funnel
Analysing your funnel deeply will help you address your weaknesses, which will play a key role in your long-term success. In a nutshell, it will help you locate the stages where most of your leads drop out.
Once you are aware of the stages where you are performing badly, optimizing the sales funnel shouldn't take much time. The key lies in identifying the issues quickly.
Is Sales & Marketing Funnel the same thing?
Some people often use the terms "sales funnel" and "marketing funnel" interchangeably; however, they do not mean the same. Although both funnels represent the journey of customers, they do so from a different point of view. While the sales funnel ends with the successful sale of a product or service, the marketing funnel achieves its peak at the point when the maximum interest has been generated by a particular product/service.
How you can create an effective Sales Funnel?
If you are running an online business, you can try the following tips to generate better sales:
Create an amazing landing page
They say first impression is the last impression! So you must ensure that your landing pages give potential customers a good impression of your website and business. Poor interface, heavy images and slow loading time will drive your potential customers away — which is of course a huge no-no scenario for any business.
Make hard-to-refuse Offers
To keep the prospects and customers engaged, it is a good practice to regularly offer discounts, cashbacks, affordable combo offers, promo codes, free subscriptions, etc. Make your prospects feel a "sense of reward" for associating with you.
Ensure effective communication
Send follow-up emails to potential clients on a regular basis. Make them feel that they are immensely valuable to you. Furthermore, provide as much information and quality content as possible through blog posts and social media channels. The more you communicate, the more likely they are to think about trying out your products and services. Keep them in the loop with any discounts being provided during the festive season or any new products that you're coming up with.
7 Best Sales Funnel Software
Before you decide on a sales funnel software or tool you must ask yourself a few questions. For instance:
What features should my sales funnel software exactly have for my ambitious goals?
Is the price too over-the-top?
How good is the client support in case I am just starting out?
Once you have a set of questions in your mind, you can filter the best sales funnel tools and software out of the many options available in the market.
Here's a list of the best sales funnel software that may appeal to most of the modern-day businesses:
1. ClickFunnels
Worried that you have no programming skills but still want to generate a strong online marketing and sales network? Don't worry, ClickFunnels was designed keeping exactly you in mind.
Their landing page editor, which also comprises a pop-up editor, is among the best editors available for beginners. Because of this simplicity and presumably good results, ClickFunnels has achieved the landmark of over 1,45,000+ active users.
Plans and Pricing:
Post the completion of a 14-day free trial, you can choose one of the two plans that the company presently offers:
Standard Plan: $97/month – You get 20 funnels and 100 pages at maximum
Platinum Plan: $297/month – Unlimited funnels and pages
Pros and Cons
+ A help button within the builder for real-time support from an agent or through the knowledge base
+ Ideal choice of sales funnel for beginners
+ Page-customization and insightful analytics with A/B split testing
– The Platinum Pack is quite expensive
– Some of the templates may look too 'salesy'
– Third party hosting isn't supported
2. Kartra
Kartra is an all-round sales and marketing software that offers a website and landing page builder, email marketing, automation, CRM, video hosting, etc. This sales funnel platform is equally good for both beginners and experts. The best part is that Kartra provides its users with a complete 'checklist' within their dashboard, which guides them through each step of every tool, making the whole process a cakewalk.
Plans and Pricing
All plans come with a 30-day money back guarantee. The platform offers 4 plans for its customers:
Starter Plan: $79/month
Silver Plan: $149/month
Gold Plan: $249/month
Platinum Plan: $379/month
Pros and Cons
+ Simple drag-and-drop editor
+ Automated follow-up campaigns based on customer behavior
+ No need for a separate email provider if the number of contacts is less than 25,000
– Limited video bandwidth
– Limited 3rd party integration
3. Keap
Formerly known as Infusionsoft, Keap is a great sales funnel software choice for entrepreneurs who are running small-scale businesses. With Keap, you get a customer relationship management (CRM) tool, a landing page builder, marketing automation and well-detailed reports.
Plans and Pricing
The below-mentioned plan pricing is in terms of 500 contacts and a single user. However, you can pay additional charges for more contacts and users.
Lite: $79/month
Pro: $149/month
Max: $199/month
Pros and Cons
+ Very easy to use
+ Good client support
– May not be very budget-friendly for some businesses
4. Kajabi
This sales funnel software says that it's high time you put the "Fun" back in "Funnels"; and it justifies this mindset quite well through a plethora of unique features.
With Kajabi, you can effectively convert your knowledge into online courses, digital products and membership plans. With this sales funnel software, users get to enhance not just the sales but also brand name.
Plans and Pricing
Kajabi offers 3 plans for its customers, depending on the number of features that you want:
Basic: $119/month
Growth: $159/month
Pro: $319/month
Pros and Cons
+ 24/7 customer support
+ Wide variety of customizable themes
– No attributes to make certificates
– Limited assessment customization
5. ThriveCart
Unlike the above-mentioned tools, ThriveCart is not a complete sales funnel software. Still, it is indeed a great one when you talk in terms of a shopping cart software. This software comes with the capability of setting up custom checkout pages, irrespective of the sort of products that you are selling through your e-commerce store.
Plans and Pricing
Get access to ThriveCart's services for lifetime with a membership fee of $495. The company also promises a 30-day money back guarantee.
Pros and Cons
+ Professional, high-converting checkout pages
+ Great customization options
+ Great Customer Support
– No option for a free trial plan
– Not a complete sales funnel software
6. Wishpond
Most people use Wishpond only for its landing pages; however, this platform combines 3 more essential tools, such as marketing automation, popups and forms and contests/promotions. All in all, these functionalities make Wishpond a complete sales funnel.
Plans and Pricing
Starting out: $49/month
Everything you need: $99/month
Rapid Growth: $199/month
Pros and Cons
+ Professionally designed templates
+ Amazing lead-segmentation feature
– More features needed in the "starting out" plan
7. SamCart
Another software that can provide an amazing experience to online shoppers through optimized checkout pages is SamCart. The company markets itself as the first choice for selling physical and digital products. We won't say it's difficult to use, but it isn't easy either for novice businessmen out there.
Plans and Pricing
Post the completion of your free 14-day trial, you can opt-in for any of the following plans:
Launch Plan: $49/month
Grow Plan: $99/month
Scale Plan: $199/month
Pros and Cons
+ A number of high-converting templates
+ Great software to sell digital products
– Limited customization
– Customer Support could be better
The Bottom Line
We would have listed more sales funnel platform for you; however, the ones that are missing from this list do not offer anything more than a landing page. You can find some great landing page builder software and tools here.
The ones listed above though cover all the major functionalities expected from a high-converting sales funnel. We suggest carrying out a thorough research on your exact needs and expectations before purchasing any plan.
Surjeet wishes you the best of luck in your entrepreneurial journey.