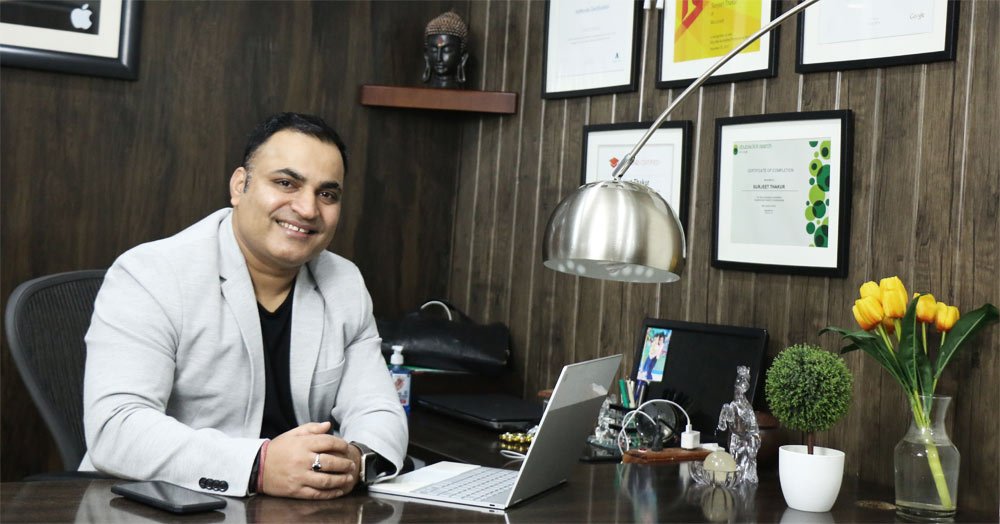 PPC Expert for Assignment Help Companies – PPC Expert for Assignment Help Companies – Companies that provide assignment help to students often find it hard to find new clients.
The good news though is that there are some digital marketing methods through which assignment help companies can present their services in front of thousands of potential clients. One such technique is Pay-Per-Click (PPC).
If you are looking for a PPC expert to spread the word of your assignment helping company, you are at the right address as I, Surjeet Thakur, can help take your business to the next level by bringing in quality leads.
I am already managing the ad campaigns of many assignment help companies based in the U.S., Canada, Australia and the U.K.
I follow a multi-dimensional approach to boost the visibility of your business on search engines through paid ads. Read on to find out more on how I can help you grow your business.
Call & Whatsapp
For more details and services: 9915337448
Interesting facts and stats about PPC Industry
PPC has been an evergreen industry, as seen through the following stats and facts:
Google PPC ads can help you increase your brand awareness by up to 80%
PPC ads, on an average, return $2 for every $1 spent!
Most of the search engine users can't differentiate between promoted links and organic links, so for them you are at par with the big names that have been ruling the top rankings for year.
Traffic gained through PPC ads results in 50% more conversions than organic traffic.
79% of the businessmen believe that they have benefitted immensely from PPC ads.
Why choose PPC for Assignment help Business
There are many ways how PPC will catapult your business to success:
1) Good ROI
PPC ads can fetch you a good return on investment, provided that you have optimized your campaigns well. In my career as a PPC expert, I have seen that many businesses keep spending too much on getting a single lead, and despite the amount paid, they end up getting a bad lead. This is where I come in the picture – to provide you value for your money through high quality leads.
2) Fast Results
Assignment help companies will take too long to reach their potential customers if they keep relying on long-term strategies such as Search Engine Optimization (SEO). Of course, SEO should be followed side-by-side, but if you want faster results you will have to run paid ads.
3) Beat your competition
Perhaps this is one of the best advantages of Pay-Per-Click (PPC) ads. Your ad will be displayed at the top of the search results, which implies that with paid ads, you can rank ahead of your competitors, although only for the time for which you run the ad.
But, this provides a huge advantage for new and emerging assignment help businesses that need better visibility to gain new clients and establish a presence.
Call & Whatsapp
For more details and services: 9915337448
4) Multi-layered Targeting Options
PPC ads allow businesses to target their potential customers through diverse metrics. For instance, you can reach your target audience through their age, gender, location, interests, etc. This feature brings great flexibility in the hands of assignment helping companies as they can reach their customers faster and in a better way.
5) Track results in real-time
Unlike traditional marketing methods, the results of PPC ads can be tracked in real time. You get to see how much money is being spent to reach a student who needs assignment help, how much time they spend on your landing page and many other similar metrics.
Through this real-time information, a PPC expert can make the required changes to your existing ad campaigns and improve the results by a great extent.
Why does your Assignment Help Business need a PPC Expert?
You must be wondering that you can run PPC ads on your own and you don't need an expert to do so, right? Well, this is the mistake that many businesses make and
the end result is sheer loss. Experts are there for a reason. The knowledge and wisdom that they have gained in a field can't be matched easily. I, for example, have spent as many as 14 years in the world of PPC ads before labelling myself as an expert. Here's why your assignment help business needs the services of a PPC expert like me:
To gain new clients faster and with ease
To optimize all existing ad campaigns
Bid Management
Planning budgets and goal
Work on keywords that will fetch you the best results
Work on both short-term and long-term PPC ads strategies
Generating brand awareness
Providing higher visibility by setting up PPC ads on all search engines
Achieving High ROI irrespective of the market conditions
Provide well-detailed reports regularly
Let's connect
Now, since you have a fair idea as to how I can take your Assignment Help website/portal to the pinnacle of success, let's discuss your project in detail.
Once I have a fair idea about your expectations and your current setup, I will be able to plan a number of PPC Ad strategies for your business. Feel free to reach out to me through:
Phone/WhatsApp: +91-99153 37448
Skype: oli-jee
I wish you great luck for your assignment help portal!