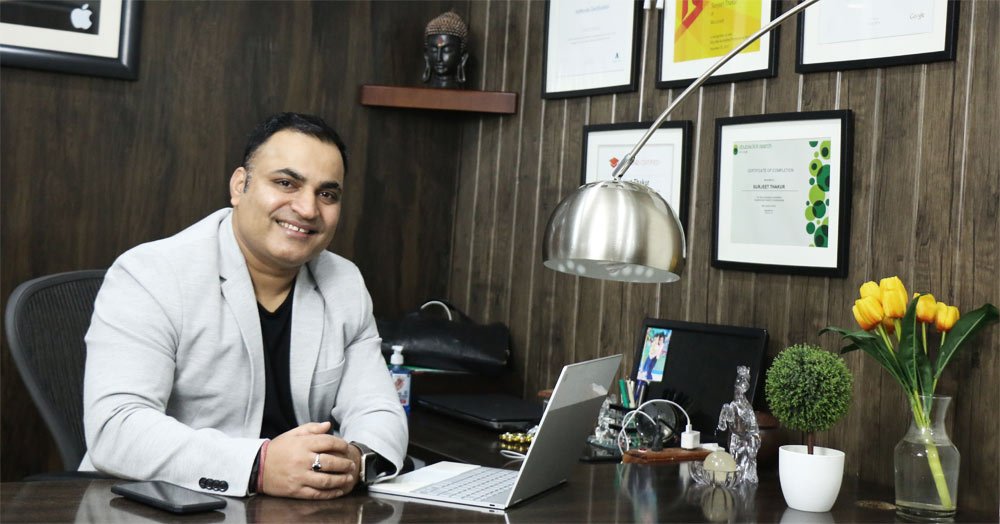 Future of Online Shopping in India – E-commerce is fast growing and it will reach many people including Rural. Most of the shipping companies covering the Rural and the products will reach to most of the cities and towns.
Some Facts:
Indian eCommerce market to hit $15 bn in 2 years
56% Of Online Shoppers In India Spent Rs. 10000
India to Have 100M Online Shoppers And a USD 15B
Many Marketplace like Amazon, Flipkart, ebay, jabong, healthkart and Snapdeal etc are already started reducing the product price as discount sale, I am sure this will be another added advantage for the people to purchase it from online.
What is the future of online shopping and e-commerce in India?
There is no denying the fact that e-commerce has re-entered India and is here to stay. Even the small and medium retailers of the country want to ride the wave and are ready to make a fortune out of the market place concept.
It may be now that online shopping has become popular but the concept of e-Commerce was introduced long back in the 20th century.
It's going to be a great year for online retail.
How many people shop online in India
Demographic Profile
Gender: Male (63%), Female (37%), age group (18 to 50) with 71% respondents in the age group of (18 to 35). 89% users were heavy users of the Internet with 67% users having access to their own money and 33% having access to someone else's money. The sample size had a monthly average household income of INR 55,051/-. The respondents were spread across Delhi (22%), Mumbai (24%), Kolkata (9%), Bangalore (17%), Ahmedabad (6%), Hyderabad (12%), Pune (7%) & others (2%).
Results
Online shopping in India, saw 128% growth in interest from the consumers in the year 2011 to 2012 in comparison to only 40% growth in 2010 to 2011, making 2012 the tipping point for online shopping in India.
In terms of product categories, consumer interest on Google search for apparels & accessories (30%) emerged as the second biggest product category after consumer electronics (34%).
As per the research, 90% of online shoppers are planning to buy more products online which reflects on the positive experience of the users. In terms of top product categories ever purchased online:
Apparels & accessories was among the top category (84%)
Electronics (71%)
Beauty & personal care (64%)
Books (62%)
Household products (61%)
The frequency of purchase was also higher for categories like apparels & accessories (34%), beauty & personal care (33%) products in comparison to electronics (28%). Which also makes these categories more profitable because of repeat purchase. In terms of converting more users to shop online, online ticketing emerged as the gateway, as it was easier to convert online ticket buyers to shop online.
"The number of users making online transactions has also grown exponentially, and it is expected to increase from 11 million in 2011 to 38 million in 2015. Government of India's plan to rebuild and modernise the Indian postal infrastructure and plan to implement Digital India will also boost the e-commerce sector,"
Global Leaders of Ecommerce
Globally, ecommerce market is worth $840 billion, which increased 20% compared to 2013 (hence, India experienced more growth compared to global average).
With market size of $238 billion, USA topped the chart to emerge as undisputed leader of ecommerce, globally. Interestingly, ecommerce is just 10% of USA's total retail market, wherein in India, ecommerce is just 3% of total retail.
China is world second biggest ecommerce market, as 30% of its population has purchased online, and 80% of them does regular online shopping. Alibaba reported that on Singles Day (November 11), they sold more than $9.3 billion worth of goods in China, which is 7% of their annual sales.
Introduction of E-Commerce
The year 1991 noted a new chapter in the history of the online world where e-commerce became a hot choice amongst the commercial use of the internet. At that time nobody would have even thought that the buying and selling online or say the online trading will become a trend in the world and India will also share a good proportion of this success.
Even though there are still a lot of people who are timid when it comes to shopping online, the eCommerce is India is still expected to growth substantially.
According to the survey published inThe Economic Times, India's e-commerce market, which stood at $2.5 billion in 2009, reached $8.5 billion in 2012 and rose 88 per cent to touch $16 billion in 2013.
The survey estimates the country's e-commerce market to reach $56 billion by 2023, driven by rising online retail. Since people cannot only shop through computers but also using mobile phones, more people are hop into the online shopping bandwagon.
The future of eCommerce in India appears to be a promising one due to the increasing number of people who are embracing modern technology. In order to attract more consumers, large brands have decided to offer deals and discounts on occasional basis.
A number of eCommerce sites like Snapdeal, Flipkart and Makemytrip have also started creating discounted rates to customer. Through these offers, the future of eCommerce in India is predicted to boom in the near future.
The major evolution in the eCommerce industry can be attributed to lifestyle transformation of Indian consumers, spreading out of online niche and accessibility of modern technology. The ease and convenience that online shopping offers is probably to top reason behind the flourishing eCommerce industry in India.
Aside from that, more and more eCommerce sites are offering better prices on various products and services. Many of them use coupon systems to entice more customers. Consumers who do not want to be stuck in traffic or crowded shopping malls may consider online shopping.
They just have to get online using a computer or mobile phone and browse the internet for the products of services that they need. Those who want to get updated with the latest offers may subscribe with the online store's newsletters.
Even though the future of eCommerce in India is supposed to be vivid, it does not diminish the cons that come with online shopping. Physical shopping has advantages that online shopping just can't offer. If consumers will personally shop for products, they can scrutinize every corner of it before buying.
They can touch the products and if the sellers permit it, may try them too. Along with the growth of the eCommerce industry are a lot of sham online stores. There are those who will take advantage of the opportunity to earn money on the wrong way. Hence, online shoppers must be extremely cautious when buying things online.
eCommerce in India used to be errily silent. But with the growing number of online niche and of people using the internet, it has gained better popularity. Broadly speaking, the population of online shoppers in India is still small. But according to marketer, the future of eCommerce in India is expected to improve in the recent years.
The slow emergence of online industries does not mean that online shopping just isn't for India. It is just that there are still boundaries that need to be taken down. Some might be wondering if it is the Indian cultural preferences that keep eCommerce industry from attaining a conventional status.
The Future of Online Shopping
The truth is there are several factors that can influence the state of eCommerce in  India. Nevertheless, online marketers are positive about the future of eCommerce in India.
Online shopping in its early stage was a simple medium for shopping with fewer options. The users can just place an order and pay cash on delivery. But, in last few years this field has been renovated to a high extent and hence fascinated many customers.
Today, the online shopping has become a trend in India and the reason behind the adoption of this technique lies in the attractive online websites, user friendly interface, bulky online stores with new fashion, easy payment methods (i.e. secure pay online via gateways like paypal or cash-on-delivery), no bound on quantity & quality, one can choose the items based on size, color, price, etc.
Despite being a developing country, India has shown a commendable increase in the ecommerce industry in the last couple of years, thereby hitting the market with a boom. Though the Indian online market is far behind the US and the UK, it has been growing at a fast page.
Further, the addition of discounts, coupons, offers, referral systems, 30days return guarantee, 1-7 days delivery time, etc. to the online shopping and the E-Market have added new flavors to the industry.
The Key drivers of in Indian ecommerce have been:
Increasing broadband Internet and 3G penetration.
Growing Living standards
Availability of much wider product range
Busy lifestyles and lack of time for offline shopping
Increased usage of online categorized sites
Evolution of the online marketplace model with websites like eBay, Flipkart, Snapdeal, etc.
The Way Forward:
Social Media as a Lead Generation tool
Social media has now become the hub for the merchants which enables them to analyze the customer choice based on their purchase activities. Social network like LinkedIn, Twitter, Google+, Facebook and others have become a medium for easy log-in and purchase. Moreover, the clients can stay updated via the posts published on this media. Further, the advertising & promotions on these social sites has increased the chances of success of generating transactions to many folds.
Mobile Commerce:
The latest trend in e-commerce it to focus on mobile based shopping. Snapdeal now getting half of its traffic from mobile, up from 5% around a year back and flipkart gets 40% traffic from mobile up from 15%. As price of smart phone reduce, these figures will only increase. For this reason, the larger ecommerce firm has started focusing on mobile commerce. It is speculated that the next wave of digital commerce consumer will come thru the mobile.
Price comparison engine:
In the race to acquire customer, e-commerce sites offer deep discount and these discount vary from site to site depending upon its capacity to negotiate with the supplier. To get the best discounts, buyer need to search a plethora of sites. Here, Price comparison sites come in like mysmartprice.com, Pricedekho.com, freekamal.com and Junglee, etc. . The website compare prices over the entire web and provide users with the best available price. E-Commerce sale through these website are increasing and will further increase as consumers get more and more discount savvy.
Online Grocery Store:
Online grocery stores are gaining popularity in India due to absolute convenience, ease of shopping and a fast-growing market. Punexpress.com, Milestore.com, Atadaal.com have already entered the market and are gaining popularity. They provide discounted product and free home delivery. All of these stores are targeting the Indian housewife, who are yet to move to e-commerce way of shopping.
Innovation in logistics:
The addition of the new concept in the ecommerce industry had been recently observed when Amazon patented its new delivery model called the Prime Air which is expected to be launched in the upcoming years. This model will use the highly technically embedded drones or helicopters for the instant delivery of the items.
These will be programmed in such a way that using a GPS system they will identify the exact address for delivery and drop the item right in front of the doors of the customers. These aerial vehicles will prioritize the public safety and are designed as per the commercial aviation standards.
Problems With Indian Ecommerce
Internet connectivity & speed has been termed as one of the biggest deterrents to ecommerce growth. As we had shared earlier, more than a billion people in India are still without Internet, and those who are able to access it are discouraged by slow speed. With only 2 MBPS average speed, we are ranked 116th in the whole world in terms of access of Internet.
Only 69% of those who access Internet have broadband connectivity.
And now, the anti-net neutrality plans being offered by telecom players can further dent the expansion of ecommerce, as consumers would be stuck with the options which our telecom players provide to consumers.
Expansion of ecommerce needs some major push from the Government, and telecom players. We hope things improve in the coming days.
On one thing all our experts agreed. There will be more choices for consumers. More things to buy, more ways to compare products and prices, and more methods to evaluate goods.
If you're looking for a Ecommerce services  that will drive results, Surjeet Thakur is here for you.
You can contact us online for a free quote, or you can reach us at 9915337448
Thanks 🙂