Amazon Consultant in India | Amazon Seller Ads Expert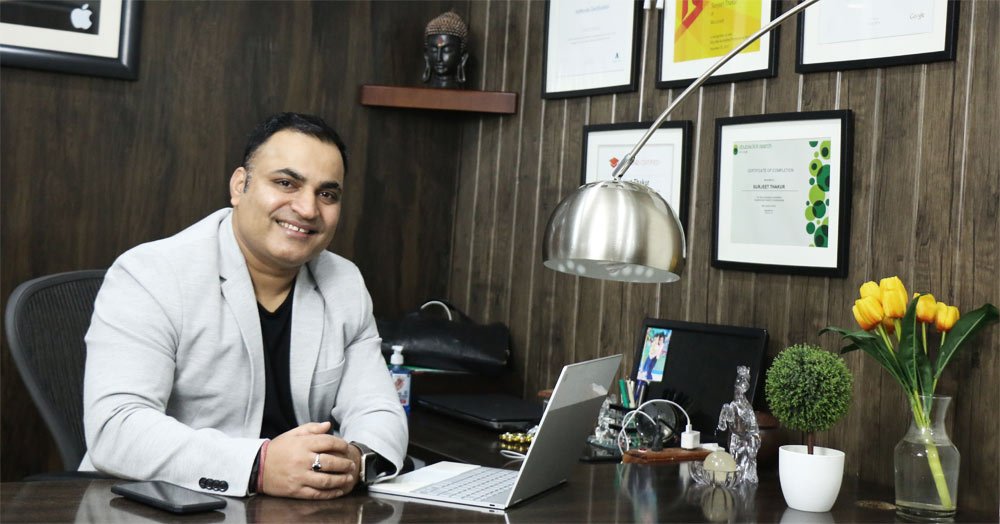 Looking to hire faster and more affordably?
Hi Friends,
I am very professional and high quality service providers with over 15+ years of experience on Amazon Seller Central projects.
I have experience with all types Amazon sellers including – product listing, optimization, brand enhancement, PPC campaign, promotion, order processing, shipping confirmation, private label, distributors and retailers search. I offer full time account management as well as consultation.
Call & Whatsapp Chat with
Amazon Seller Consultant in India @ 09915337448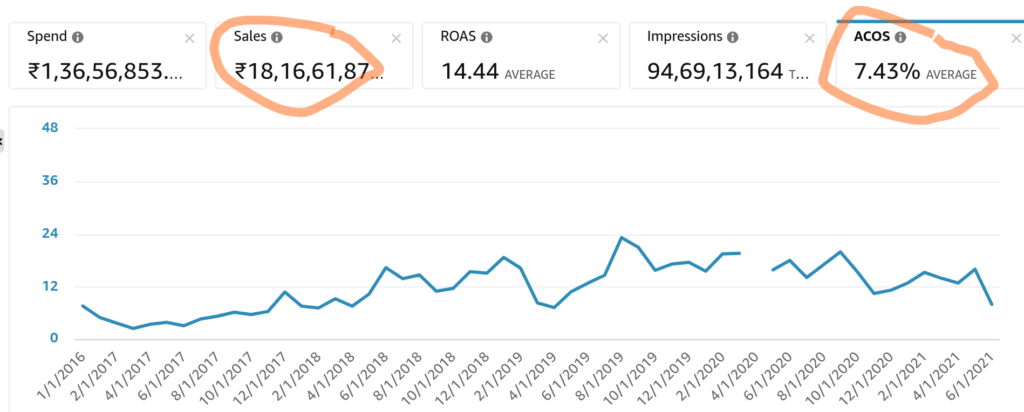 What is Amazon PPC Ads?
Amazon PPC (also known as Sponsored Products) is a well-known advertising platform to help sellers amplify their product sales online. Pay-per-click (PPC) advertising is a method where an advertiser pays only for the advertisement that a potential buyer clicks and views the product.
Amazon PPC is an advertising model in which advertisers pay a fee to Amazon when a shopper clicks on their ad (pay-per-click). There are 3 formats available: Sponsored Products, Sponsored Brands and Product Display Ads (PDAs)
Sponsored Products – keyword-targeted ads that enable advertisers to promote individual products
Sponsored Brands – ads that allow brands to promote a custom headline, brand logo, and up to 3 products in their ad, with the ability to send shoppers to their Stores page or a custom landing page on Amazon.
Product Display Ads – ads that send shoppers to Amazon product detail pages. PDAs are available for vendors only and use product or interest targeting to deliver relevant ads to shoppers with certain interests, or to shoppers who are actively viewing specific products. Amazon vendors can learn more about using PDAs
Amazon / Flipkart Clients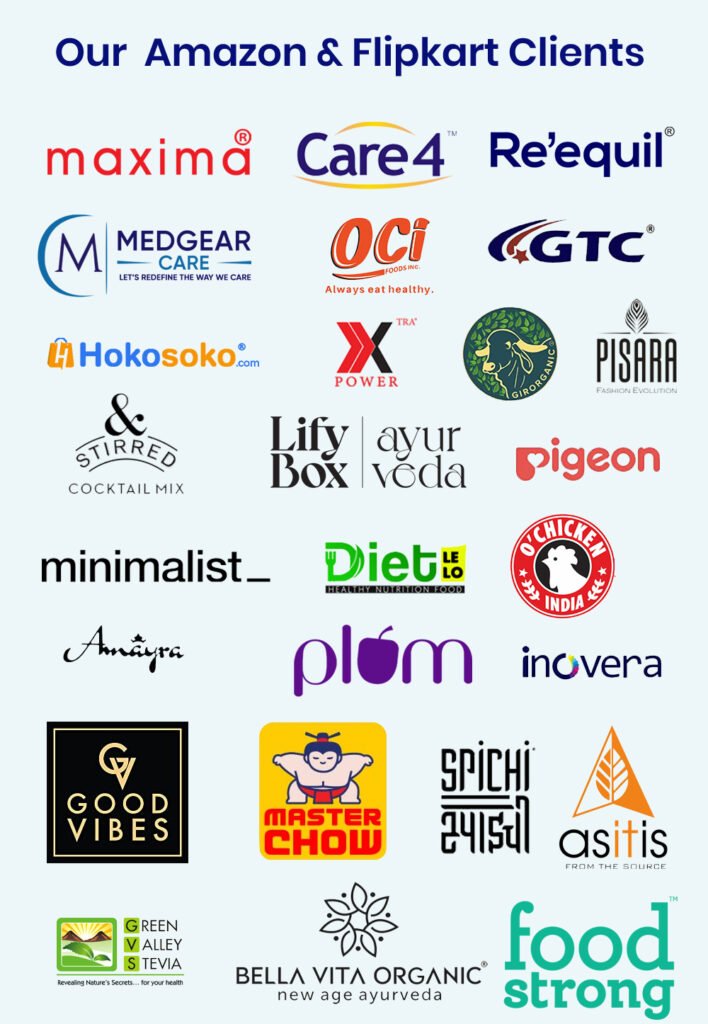 How I improve PPC Ads Campign?
Let the brainstorming begin.
Use keyword tools to check the demand.
Structure and organize your PPC keywords.
Include negative keywords in your first PPC campaign.
Know your budget and work backwards.
Research the competitive landscape.
Write better ad copy.
Create a powerful and relevant call to action.
what is Amazon sellers?
Amazon brings an exciting opportunity for individual entrepreneurs, small/medium businesses and large organizations to partner with Amazon, to onboard sellers. As a partner with Amazon, you will enable sellers to start selling on Amazon, train and mentor them for success & thereby generate income for yourself.
How does the PPC auction work?
The Cost-Per-Click (CPC) on Amazon will always depend on the highest bidder: each advertiser submits a default bid (the maximum they are willing to pay) for their ad. The highest bidder wins the highest ad position (ad rank #1) and will also pay the highest CPC but only $0.01 more than the next highest bid.
n order to evaluate the performance of your Amazon PPC campaigns, you need to be clear about your goals for running Amazon ads from the outset. Below we've summarized the goals and the target values you will need to calculate according to your campaign goal:
| CAMPAIGN GOAL | HOW TO CALCULATE YOUR TARGET VALUE |
| --- | --- |
| Maximize sales/impressions | Calculate your break even ACoS (profit margin before ad spend) |
| Achieve Target Profit Margin | Calculate your target ACoS (break even ACoS – target profit margin) |
| Maximize Total Profit | Determine your total net profit (displayed in Sellics PPC Manager, or calculate manually) |
How do I calculate my total net profit?
If your goal is to maximize total profit for a product, you will need to calculate your net profit after deducting advertising costs. This cannot be viewed in the Sponsored Products Campaign Manager, and you will need to manually calculate this yourself (unless you use Sellics) using the below formula:
Why clients choose me? 
Ensure we understand requirements 

Estimate accurately 

Communicate well and regularly 

Production and quality 

Do so quickly and efficiently

Finish on time
PPC Automation: Save time and automate your keyword bids. Focus on campaign profitability and get the most out of your Amazon advertising spend.
Day Parting/Ad Scheduling: Get full control over when your ads are switched on/off on Amazon. Save money and turn off your ads for specific time slots where you know sales probabilities are low.
Net Profit Display:  We calculate the net profit for all your Amazon products and ads (we automatically deduct your Amazon fees, taxes, Cost of Goods, shipping, and PPC costs).
No More Spreadsheets: Use our Smart Filters to quickly filter through high and low performing keywords. Change your campaign status, keywords, bids, and budgets directly in Sellics.
Historical Data Tracking: Track your campaign performance for any given period, and use our Trend Chart to analyze the performance of your ads.
See Your Bid History: Immediately see the positive or negative effect of your bid changes on your ACoS, impressions, CTR, and conversion rate
Amazon Consulting services Inculdes:
Amazon Ads PPC Consulting:
Controlling monthly ad spends
Campaign setup
Negative keyword research
Ad creation
Management of automatic and manual campaigns
Sponsored product ads, sponsored brands (registered brands only), and product display ads (vendors only)
AMAZON SALES BOOST CONSULTING
Competitive pricing
Winning buy box
Finding areas of improvement for current inventory
Optimizing content and adding SEO friendly details
Results in 10 days and guaranteed sales increase up to 30%
Running Sponsored campaigns with less ACoS and focusing on high ROI
Monitoring performance and boosting sales on all channels
AMAZON STORE CONSULTING
Create your own amazon URL
Streamline products in better navigation
Attractive hero image creation
Logo creation
Page creation and nesting child pag
Adding relevant meta title
Using maximum store module to keep it look classy
Store optimization
Uploading videos, big banners and deals pages
AMAZON PRODUCT OPTIMIZATION CONSULTING
SEO
SEO friendly amazon listing
Choosing relevant category
Optimized Amazon Title, Bullet points and Detailed HTML description
Adding most relevant high sales velocity keywords
Competitor benchmarking for analysis
Tracking keyword ranking and increasing clicks and sessions
Amazon SEO is a two-step process:
Keyword Optimization: Including all relevant keywords for which the product should be found in the product listing text. Having a keyword in your listing ensures your ad is shown for this particular keyword and can generate impressions.
Listing / Content Optimization: Including high quality and relevant pictures, engaging copy, etc, to improve both your organic and advertising CTR and CR.
Get Help from Experts Need help with listing your products?
Want to learn how to operate Seller Central?
We are third party service providers will help you with everything you need to be successful on the Amazon marketplace. From shooting great images for your products to transporting them to Amazon fulfillment centers, our service providers help you with every step of selling online.
As an Amazon Service Provider, our approach to online business is unique. We are trained by Amazon to provide you the best services when it comes to selling on Amazon. We are a leading Amazon Service Provider and Authorized Amazon Consultant providing eCommerce services across the globe.