Advertise on Quora today – Get 100% results on Quora PPC/CPC Ads network in India, USA, UK, Canada etc. People come to Quora to ask questions and read insightful answers. This includes people looking for reliable information about your company, products, competitors and industry. Advertise on Quora to influence people during the consideration phase of their purchase process.
How to advertise on Quora?
We already worked with 20+ Quora advertise clients.. And getting 100% ROI.. You can hire us for your business to promote CPC Ads through Quora.
Benefits of Quora Ads
200+ million monthly visitors
Only pay for results
Content based search results
Ads will be targeted by topic, geography, & platform (like desktop or mobile)
Unlike Google ads, Quora ads will not be keyword based
Ads will consists of a headline, ad message, and a call to action button linked to your landing page URL (the ad content will be clearly marked as promoted)
Quora ads will run off a CPC-based ad model  – on which bid will happen in real-time
Users can provide feedback about the relevance of an ad appearing on a thread
Call for Quora Advertise: 09915337448, Skype: oli-jee
Why Advertise on Quora?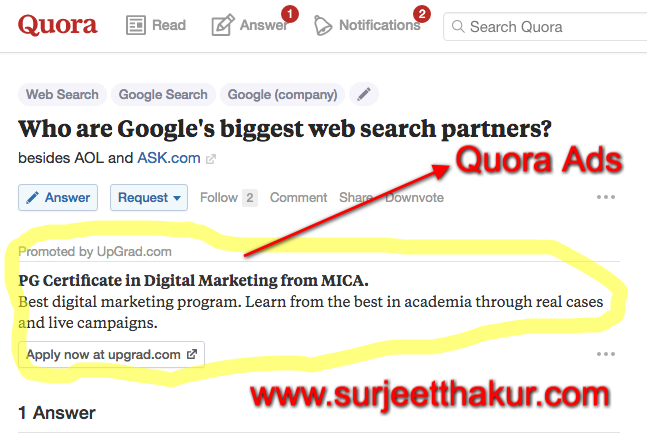 A large, engaged audience
Quora has a worldwide audience of more than 200 million monthly unique visitors. In the US, Quora users are highly educated and primarily live in West and East Coast metropolitan areas.
High user intent
Users demonstrate high intent on Quora based on the content they are reading. Quora offers a variety of question topics to target with ads so you can reach the right users at the right time with your message.
Only quality content
Users on Quora create profiles based on their real identities and Quora's moderation policies enforce civil discourse and ensure that your message only shows up alongside the highest quality content.
Measurable results
Our ads platform makes it easy to measure the ROI of your campaigns. View standard metrics in our ads manager and track conversions using our conversion pixel or integrate with our measurement partners.
How it Works
1. Create your account – You need a Quora profile account to get access to the Quora Ads Manager and start running ads. If you don't have an account, create one here.
2. Create your ad copy and choose your audience – Choose a headline, description text, landing page URL and a call to action for your text ad. Target your ad by topic, platform or location.
3. Set your budget and launch your campaign – Quora Ads runs off a CPC-based model that is powered by a real-time auction. Set your desired CPC bid and adjust the bid and budget at any time. Measure performance using our reporting.
4. Only pay for results – Signing up for Quora ads is free. You only pay when someone clicks on your ad. You control how much you spend and you can adjust spend based on your needs.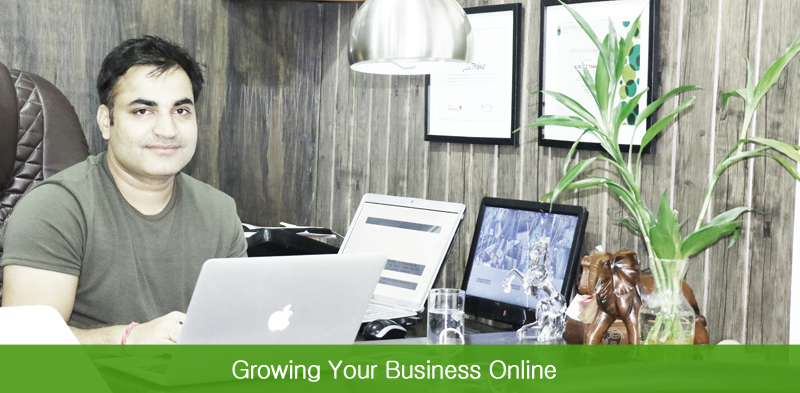 Start advertising with Quora today.
Join the 300+ advertisers who have already started seeing results advertising on Quora.
Call – 09915337448, Skype: Oli-jee